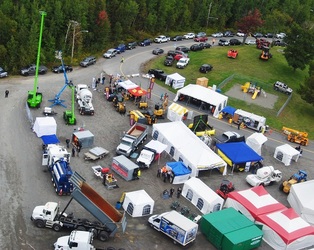 By: Admin
2014-09-17
Towering mining equipment, heavy trucks and earth moving equipment dominated the grounds of the Hanmer Centennial Arena grounds in Greater Sudbury for two days in September, 2014.
Over 300 Exhibitors and displays were set up in the Arena, on the grounds including a large pavilion.
The first North America Mining Expo exceeded all expectations and for two days in Sudbury the event brought together representatives from mining companies, suppliers...
Mining New Products
Mining New Companies
Most Reviewed Junior Mines