EPC Canada
Bulk Delivery
Bulk delivery is the transportation of explosives from a manufacturing site to an approved depot site. Safely stored in approved silos or other means of storage IBCs, the explosives are moved in 20,000kg loads – a quantity regulated by the Explosives Regulatory Division and Transport Canada – the explosives. From the approved depot, the explosives are then transferred into bulk delivery pumper units, or pump trucks, for the final stage of their journey to the end user.
Here at EPC Canada we have seven emulsion bulk pump trucks, each with a capacity of up to 13TE, and an additional pump truck specifically constructed to carry bulk Ammonium Nitrate and Diesel Fuel Oil (ANFO), which can be mixed into the borehole at the time of delivery. This bulk ANFO truck has a maximum capacity of 11TE.
With four strategically located sites across Ontario, EPC Canada is perfectly placed to provide the best bulk delivery service to the mining, quarrying and construction markets.
Pump truck for 1.5D bulk emulsion on bench delivery
7 units available with 12,750-13,285kg capacity
Can be pumped through 250ft of 1inch hose
Water annulus pumping for reduced safe pumping pressures
Improved Productivity, fragmentation,
Trained and certified operators
Manufactured quality products under ISO certified control as opposed to on bench pump delivery systems
EPC Canada Depot Sites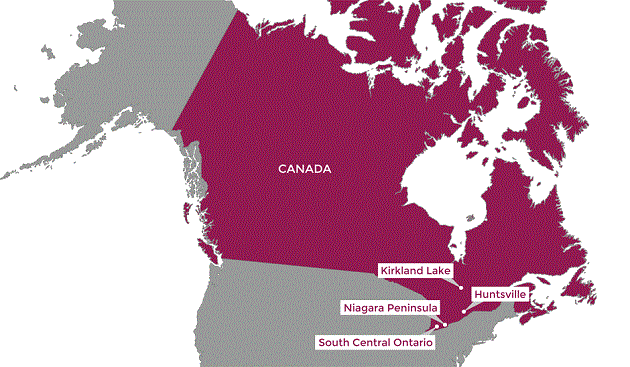 Source: https://www.epc-groupe.ca/bulk-delivery/