Fountain Tire
Fleet HQ Program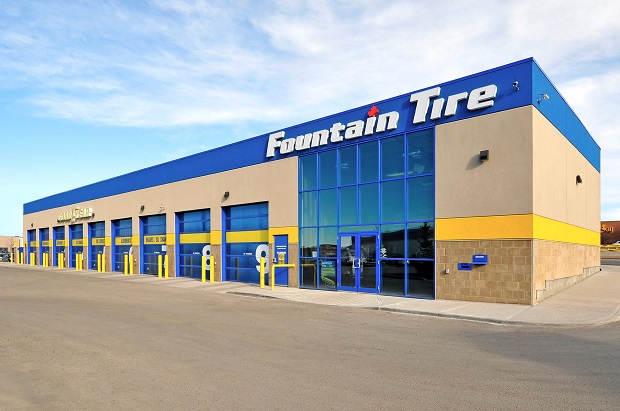 Why Choose Fleet HQ?
There is a simple question we often ask ourselves when we purchase a product or service - "Is it worth it?"
The answer depends on many things, but perhaps none is more important than understanding what we get back in return.
The Value of FleetHQ 
Because of the exceptional value it provides, we are encouraging you to take a look at fleetHQ from The Goodyear Tire & Rubber Company. fleetHQ offers an array of premium benefits designed to help reduce your operating cost. These benefits go beyond tires, and extend to the services and processes that make it easier to do business. In the past these advantages were available exclusively to the largest national fleets, but fleetHQ now makes them available to fleets of every size, including owner operators. Better yet, there is no cost to join and no fee to use fleetHQ.
Design a custom program for your specific needs. All fleets have their own way of competing and winning in the marketplace. With fleetHQ, your local servicing dealer can help you select the program elements that support your business processes. From tire brands and dealer preferences to service specifications and information requirements, fleetHQ offers a comprehensive solution for your business.
Source: https://commercial.fountaintire.com/client-services/fleet-hq-program
Heavy Duty Technician
Fountain Tire Edson (4619 2 Ave) is currently seeking an experienced Journeyman Heavy Duty Mechanic. 
Automotive Mechanic
Fountain Tire North Vancouver is looking for a skilled and reliable Automotive Mechanic!
Automotive Service Technician
Fountain Tire Edmonton City Center (10180 105 Street) part of one of Canada's Best Managed Companies is looking for an Journeyman Automotive Service Technician! 
Commercial Tire Technician
Fountain Tire Drumheller is looking for a responsible, safe and dedicated associate to join our team as an Automotive/Commercial Tire Technician.
Truck and Coach Technician (310T Mechanic)
Career wheels spinning but getting nowhere? Put yourself in the driver's seat and get some traction with Fountain Tire Vaughan (8300 Jane Street) as a Truck and Coach (310T) Technician!