Purolator Inc.
Freight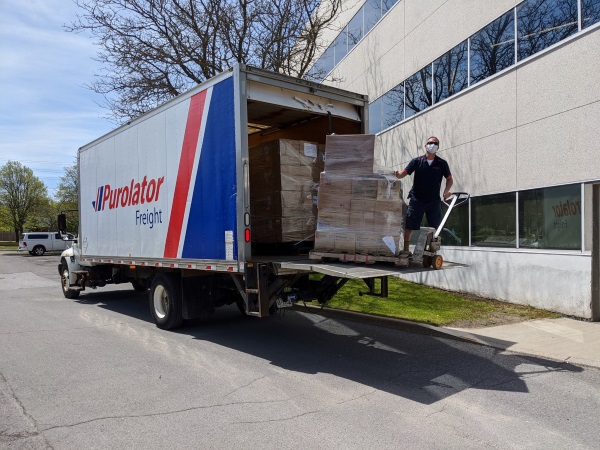 Shipping on pallets? You can rely on Purolator Freight® to get your shipment where it needs to be.
Flexible solutions for all your freight shipping needs
Our suite of solutions includes TL (truckload), LTL (less-than- truckload) and freight forwarding services that are supported by Canada's largest transportation network.
Get quotes, arrange pickups, create shipments, and print labels, quickly and easily.
Our range of flexible options means you pay only for the speed and service level you need.
Tailor your shipments with specialized services such as Inside Delivery, Two-Person Pickup/Delivery and much more.
Shipping LTL Freight in the U.S. & to International Destinations
Cross-Border TL/LTL
With Purolator's vast network of U.S. and Canadian hubs, you can expedite your freight shipments and reduce the risk of costly delays at border crossings.
International Freight Forwarding
Let us help you manage the import and export of goods and facilitate delivery into the Canadian market. We pick up shipments offshore and load containers onto ocean liners for delivery to Canadian ports of entry.
Special Freight Services
Purolator Specialized Services may be added to any freight shipment for an additional charge.
Advance Delivery Notification / Appointments
For your customer's convenience, we can book a delivery appointment or provide notice before a shipment arrives.
Inside Pickup / Delivery
Request this service when a part or all of your shipment must be picked up from or delivered to another entrance or somewhere other than the loading dock.
Tailgate
If there is no dock at the pickup or delivery site, you may require a power tailgate to load or unload your shipment.
Dangerous Goods
You can rely on our experience in handling a wide range of dangerous goods safely and securely.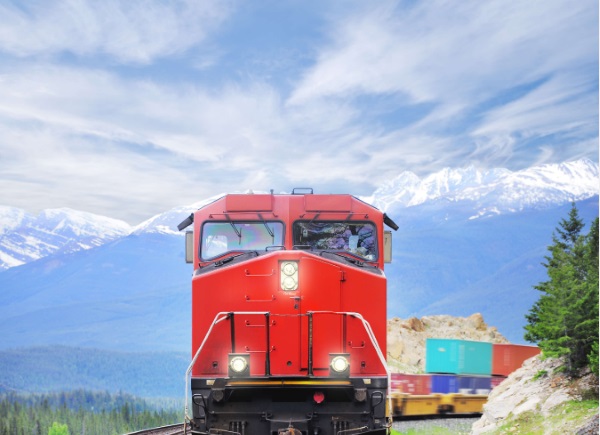 Source: https://www.purolator.com/en/freight
Pricing & Revenue Analyst - Contract
• Consultation/recommendations for all pricing related requests (e.g. new opportunities, growth, retention, RFP responses, rate changes, impact analysis, competitive and market insight and analysis).
• Translating business opportunities and customer needs into collaborative pricing solutions.
Instructional Designer
The Instructional Designer role is responsible for the design and development of Instructor-led, virtual training, print and video content delivered to employees.
Yarmouth Courier
Pick-up and delivery of customer's shipments in an effective and efficient manner
Able to cover open runs as assigned by Manager
Perform daily pre-trip and post-trip inspections
Warehouse Worker
Purolator is currently hiring permanent Warehouse Sorters (overnight shift) for their fast-paced facility. 
Virtual Customer Service Professionals
As a Purolator CSR you will utilize your exceptional interpersonal skills to interact with our customers scheduling pick-ups, confirming rates and transit times and resolving issues. 
AM Sorter
Unloading and sorting freight
Preload up to 5 trucks while pulling assigned freight off conveyor belt
Scanning/Cubing/Reweighing
Transportation Engineering Specialist - 12 Month Contract
Identify network opportunities, work with a cross functional group to determine appropriate solutions, model alternatives with simulation tools and ensure timely execution.
Analyze data to support Network & Capacity Planning, perform predictive analytics, and find network opportunities for improvement.
National Alternate Transportation Network Engineer
Project support, assist in equipment layout and design, standards development and auditing, process optimization and statistical analysis, used for development of trending and forecast information
Developing, managing and implementing multiple projects providing realistic and accurate timeline, resource requirements and activity plans
Material Handling Equipment Technician
Shift coverage of automated sorter system, timely response to system issues.
Performing planned / unplanned maintenance duties on automate conveyor system, like Shoe Sorter.
Familiar with RCM (Reliability Centered Maintenance), develop and conduct predictive maintenance program of electrical system/equipment
Health and Safety Field Coordindator
Reporting to the SR Consultant, Regional Health & Safety, and acting as a trusted advisor to business partners, this role will support the execution of Purolator's health and safety program within an assigned geography.