Timmins Mechanical Solutions
Management Team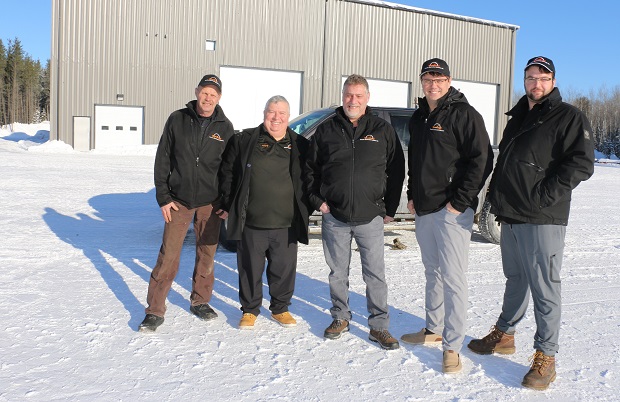 TIMMINS MECHANICAL SOLUTIONS OWNER CHAD TOLONEN BUILT HIS BUSINESS ON RESPECT
TMSI's management team respects their reliable, skilled, dedicated, high-quality technicians. (Chad's dad, Garry, is even part of the service team!) Our 20+ technicians return that respect because they know their managers are licensed, mobile mechanics who have walked a mile in their boots and won't ask them to do any job they wouldn't do.
And that, they are proud to say, translates to respect for you, the customer. The best service and customer support from skilled, hard-working people that will go the extra mile to solve the impossible – that's the kind of team you want working for you when there is no time for down time! 
Growing to serve you
Taking his 10-years as a highly-trained Red Seal heavy-duty equipment mechanic and forming Timmins Mechanical Solutions in 2013, Chad has built a company with a reputation for customer service and excellence, taking TMSI from a small shop with one mine maintenance contract, to a total 16,000 square foot service juggernaut with two 10-tonne cranes and room to repair 13 pieces of equipment between both shops.
And that's not all. Timmins Mechanical Solutions mobile service fleet of seven service/lube trucks and are available to travel anywhere in Ontario. Whether you need service or diagnostic work done on surface or underground, TMSI technicians work safely and efficiently, with a focus on providing the exact solution you need.
President/Owner – Chad Tolonen
705-363-6113
HDE license
15-years Caterpillar experience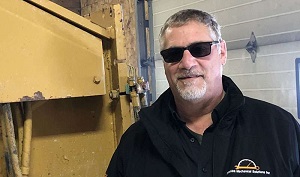 General Manager – Tony Porritt
705-288-2794
HDE license
26 years with Caterpillar
2 years with Cummins, Detroit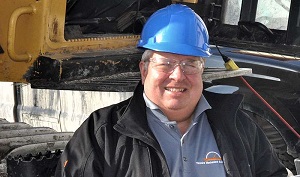 Director of Sales and Business Development – Eddy Lamontagne
705-288-1107
HDE license
28-years Kidd Mine
6-years Maintenance Superintendent, SAS, First Nickel
2-years GM with a local welding company
Current Timmins Director of MineConnect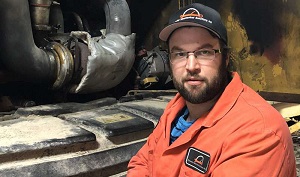 Lead Hand – Richard Daigle
705-266-6453
2 years Detour Mine
7 years local tire/truck shop
2.5 years supervisor/ sales tire shop
3 years at a local mine for TMSI
Proud to call the North home
TMSI has customers all over Ontario and Northern Quebec, working with almost every major mining company in Timmins, capitalizing on the demand for high-level technicians who can work on all makes and models of heavy-duty equipment, including the new high-tech heavy equipment that is part of modern mining operations. When TMSI technicians are in the shop, on surface, or underground, there is no machine they can't fix.
Timmins Mechanical Solutions is proud to be part of the community. Whether through training opportunities for area First Nations individuals, to the creation of apprenticeship positions to ensure a healthy pool of highly-skilled professional technicians that will help drive the economy in Timmins and Northern Ontario, Timmins Mechanical Solutions is here to stay, and determined to continue to grow to provide solutions for your service needs!
Source: http://timminsmechanicalsolutions.com/about-tmsi
HEAVY EQUIPMENT TECHNICIAN
We are growing again and looking to hire a licensed Heavy Equipment Mechanics that strive to be the best. Our dynamically driven team is looking for someone who wants to help realize the business' growth potential in this trade.