Newmont Corp.
Musselwhite Mine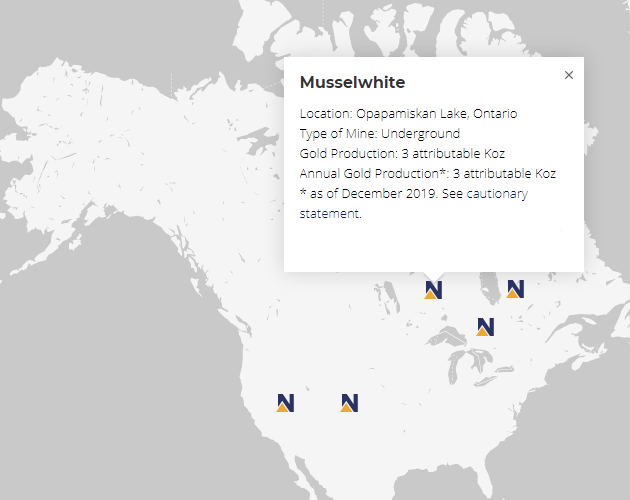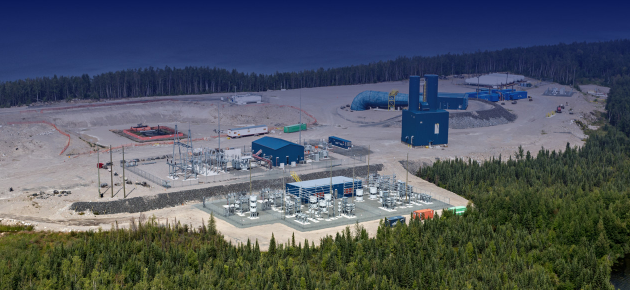 Overview
Musselwhite is a fly-in, fly-out operation located approximately 500 kilometers north of Thunder Bay, Canada.
Musselwhite's ore is mined from two main zones below Lake Opapimiskan. Ore is processed onsite using a circuit that includes crushing, grinding, leaching by cyanidation, carbon in pulp recovery and electrowinning. Gold recoveries are 96%.
In 2016, work began on a $90-million materials handling project to improve the movement of ore to the mill.
Operation Facts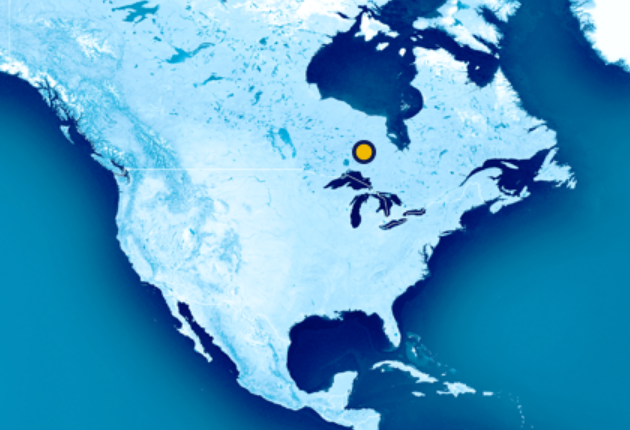 Location: Opapamiskan Lake, Ontario
Ownership: 100%
Type of Mine: Underground
Processing Method: Carbon in pulp recovery, cyanide certified
Annual Gold Production*: 3 attributable Koz
Health & Safety
Musselwhite is in a remote location, so a trained and effective team is critical for ensuring worker safety. The operation has successfully integrated a team of mining contractors into its safety culture.
Community
Musselwhite has a formal agreement with First Nation communities and councils in the vicinity of the mine: North Caribou Lake First Nation, Cat Lake First Nation, Kingfisher Lake First Nation, Wunnumin Lake First Nation, Shibogama First Nations Council, Windigo First Nations Council. In addition to revenue sharing, the agreement includes targets for employment, training and business development opportunities.
Musselwhite has an additional cooperation agreement with Mishkeegogamang First Nation.
Environment
Musselwhite's ore body is under Opapimiskan Lake, so it has a comprehensive water management plan that emphasizes water recycling. Our team works closely with First Nations and their consultants to monitor the waterways beside and downstream the mine, a collaboration that's been mutually beneficial.
Musselwhite Contact
t: (807) 928-2200
f: (807) 928-2067
info@goldcorp.com
Box 7500 Thunder Bay, Ontario P7B 6S8
Source: https://www.newmont.com/operations-and-projects/global-presence/north-america/musselwhite-canada/default.aspx
Exploration Geologist
To process, compile and interpret a significant amount of geologic information being generated by the Borden exploration efforts. Work with contractors and work effectively and efficiently within the geology team and with other departments.
Drill and Blast Engineer
The Drill & Blast Engineer will be responsible for the design and monitoring of efficient and safe mining practices involving drilling & blasting in operations and technical services.
Senior Database Analyst
The Senior Database Analyst is in charge of maintaining and further modifying an in-house SQL database for validating, storing, and auditing a large variety of large datasets (Production drilling, exploration drilling, sampling etc.) in support on Mine Geology, and Exploration Geology as well as Mine Operations and Mine Engineering.
Mine Surveyor
This position will be reporting to the Chief Surveyor.  Accountable for prioritizing daily tasks and providing accurate surveys and mark ups to operations and planning group in a timely manner.
Miner 4 Sump Mucker
Operates Scooptram to remove materials from underground sumps, and occasionally help with pump changes. Reports to the Upper Longhole/ Construction Supervisor at Hoyle site.
Production Geologist
Interpret, collect and compile geological information, communicate with and direct underground production crews and provide support for the Mining department, the Engineering department, for underground operations diamond drilling, for reserve/resource calculations and for data management.
Project Controls Director
Senior level position providing mentorship and leadership to definition, development of and adherence to Newmont standards for controls systems, development and policies for multiple studies and programs.
Electrical Planner
As the planner, you develop maintenance plans in order of priority for preventative, shutdown, backlog, and ad-hoc underground maintenance work activities.
Mobile Maintenance Planner
As the planner, you develop maintenance plans in order of priority for preventative, shutdown, backlog, and ad-hoc maintenance underground work activities.