Triple R America Group
Perfectly Clean Oil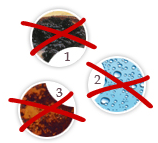 TRIPLE R bypass oil cleaners handle the total oil contamination problem by
Removing up to 99% of all solid contaminants ( NAS 5 or better ),
Reducing the water concentration to less than 100 PPM, and
Eliminating resins and oxidation products.
This unique cleaning efficiency results in a tremendous package of benefits:
An important reduction in erosion, fatigue, abrasive wear and wear of critical clearances, which results in:

√  No blocking of narrow passages i.e. leading to valve malfunction. 
√ Completely reliable (servo-) valves and pumps; no more pump problems.

Stabile oil viscosity and acidity and perfect lubricating properties.
Increased fluid life by up to 10 years or 35.000 hrs.
No coating and corrosion of metal surfaces and no generation of rust.
No blocking of full flow filters when starting with cold oil (the famous Monday Disease), and 2 to 4 times extended life.
Best possible operation of the heat exchange of the oil coolers.
These technical benefits all have a direct and important impact on the machine running costs :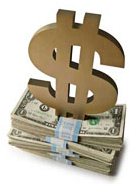 Increased machine performance, controllability, system efficiency, reliability and machine life.
Reduced power consumption.
Longer life for hydraulic components (pumps, valves, cylinder seals and other spare part)
Significant reduction of oil consumption and oil disposal cost
An important decrease of machine down time, manpower and production loss.
2 to 4 times lower use of expensive full flow filter cartridges. 
Conclusion
TRIPLE R turns preventive maintenance into PRO-ACTIVE MAINTENANCE. 
TRIPLE R is the perfect tool to set up PRO-ACTIVE SERVICES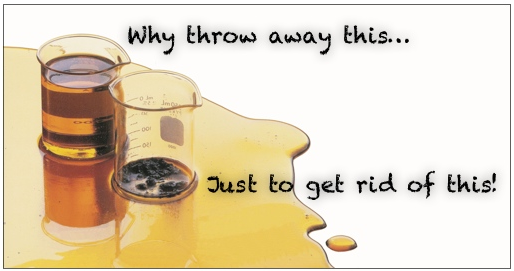 Source: http://www.triple-rrr.com/benefits/perfectly-clean-oil.html