Moneta Porcupine Mines Inc.
Porcupine Camp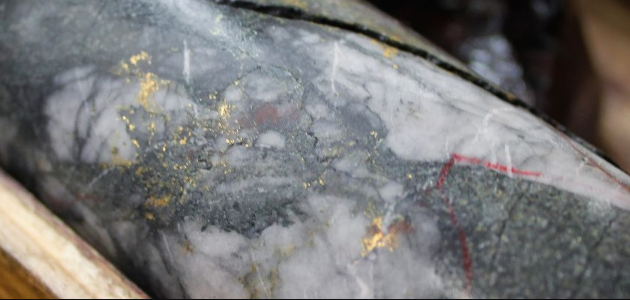 The Porcupine Gold Camp has seen historical gold production in excess of 75 million ounces and even today continues to grow as new mines come on stream. Of particular interest is the Lake Shore Gold "Timmins West" project and Porcupine Gold Mines' (Goldcorp) advancement of the Hollinger Project. The Hollinger Project is under development with production in 2013 and consists of several merging open pits planned to extract the upper reaches of the past producing Hollinger Gold Mine. The project is immediately adjacent (ENE) to Moneta's Kayorum property in Timmins which also contains the former Moneta Mine (150,000 ounces grading 0.47 oz/t).
Moneta continues to maintain a large land holding in North Tisdale. New activity in the immediate area such as the Lakeshore Gold (Bell Creek and Vogel) and Temex (Hallnor) programs has enhanced the property's strategic value in the search for gold mineralization along the "New Mine Trends" currently anchored by Porcupine Gold's (Goldcorp) Hoyle Pond mine.
Similarly the Nighthawk Lake project remains an important component of the Nighthawk "mini camp" primarily along the Nighthawk Break with the St Andrew Goldfields Aquarius Project currently being the dominant resource.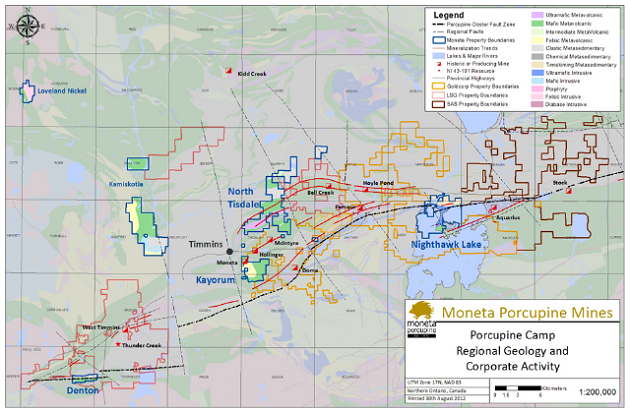 Source: https://www.monetaporcupine.com/porcupine-camp/