Compass Minerals Canada Corp.
Unity, Saskatchewan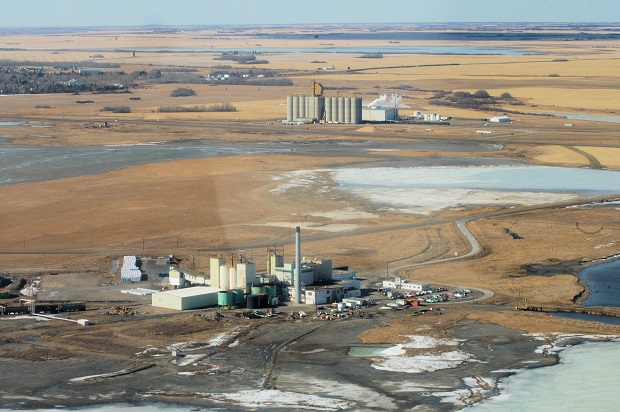 Located in the western part of Saskatchewan, the Unity plant is one of Compass Minerals' four mechanical evaporation plants. During the 1940s, while oil exploration was underway, salt was discovered in the area and in 1948, the Unity plant was built with production beginning in 1949. In 1990, the Unity plant became part of the company that would eventually be known as Compass Minerals.
The plant produces and packages a wide variety of salt products including water conditioning salt, bulk salt, food-grade salt and salt for agriculture.
Highway 14 East
Unity, Saskatchewan S0K 4LO
306.228.2641
Source: https://www.compassminerals.com/who-we-are/locations/unity-saskatchewan/
Maintenance Supervisor
Directs and coordinates activities of workers engaged in repair, maintenance, and installation of machines, tools, and equipment in a the mine. 
Geologist
This role functions with a high degree of autonomy and reports directly to the Manager, Mine Development, within the Mine Engineering department.
HR Business Partner - Canadian Plants
As a strategic partner, the HR Business Partner aligns business objectives with employees and management at the Canadian manufacturing facilities, and serves as a consultant to the local management teams on Human Resource related issues.
Capital Projects Buyer
This position is primarily responsible to support Capital Sourcing for the Canadian Business Units.
Accountant Operations
Responsibilities encompass operations, capital and financial reporting including variance analysis. 
Mine Supervisor
Following the mine plan, the Mining Supervisor is accountable for the safe, efficient and quality of work performed by the Mining Team.