Aquatech
Aquatech Emergency Response Services Provide You with Peace of Mind, 24 Hours a Day, 7 Days a Week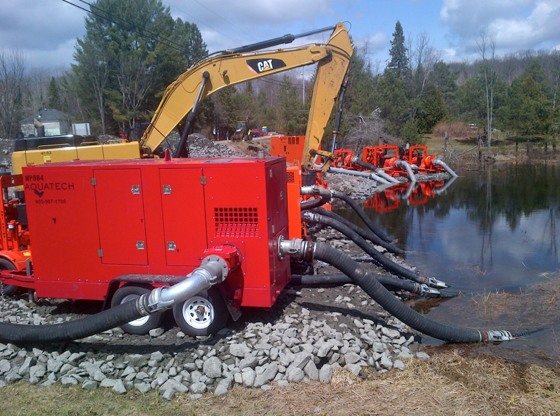 Emergencies happen and when they do Aquatech is your solution.
Our fleet and ability to manage all required field-work allows us to have optimal control over cost, safety, quality, and schedule. We continually maintain our equipment to the highest standards so that it is ready to be put into action at a moments notice. Our in-house capabilities also allow us to manage response team coordination and help procure emergency regulatory agency permits in time-sensitive situations.
We are committed to providing the most comprehensive dewatering and pumping solutions in the industry 24 hours a day, 7 days a week. 
Service Applications
• Groundwater Control
• Temporary Sewer Bypass
• Temporary Creek Bypass
• Pond and Lagoon Dredging
• Flood Control and Response
• Industrial Fluid Transfer
Source: http://aquatechpumpandpower.com/news_detail.php?2013-08-02-00-00-00-43
Accounting Clerk Maple Branch
The Accounting Clerk is a member of the Aquatech team that will oversee the finances, payment and payroll of the accounting department.
Sales Administrator Maple Branch
The Sales Administrator is a member of the Pump and Power Team who is responsible for expanding the sale and rental of AQUATECH's pumping fleet by supporting the technical sales representative(s).
Junior Engineer Project Coordinator
The Junior Engineer / Project Coordinator will work closely with senior staff and as part of a team will be involved in the design, development and implementation of groundwater control and treatment systems.