Hose Power Canada
HosePower Opens in Sulphur L.A.
LOCATION – JUST NORTH OF 1-10 ON FAIRVIEW AVENUE
CAPABILITIES – UP TO 8" INDUSTRIAL AND UP TO 2" HYDRAULIC
FABRICATION & WELDING -TO FABRICATE METAL HOSE AND CUSTOM FITIINGS
MOBILE HOSE REPAIR TRUCKS – 2 units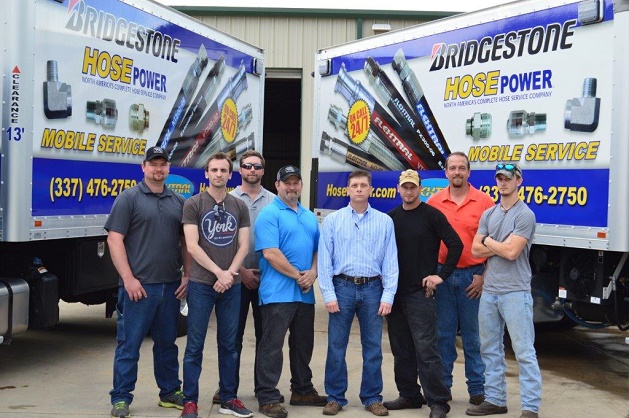 Please welcome Kevin Lawson-Branch Manager, Ryan Rockwell-Ops Mgr, Tim Cryer-Outside Sales, Brent Borill-Inside Sales, Charles Sherman-MSST, David Bunch-MSST, Seth Hebert-Warehouse and Anthony Heffernan-Warehouse to this great location. The Sulphur, LA. area prides itself on a strong and growing economy. With a great combination of large industries that include refineries, chemical, polymer, LNG facilities and many other businesses. This area expects to see over 10 major expansions with projections totaling around $20 billion over the next few years.
This branch is poised to support, supply and service all of the local customers with superior Bridgestone Hosepower products and hose repair services. The Sulphur crew, although new to Bridgestone Hosepower, brings many years of product, application and hose experience with them. We welcome them to the team and wish them much success in 2015 and the years to come.
Source: http://www.hydraulichoseassembly.net/hosepower/hosepower-opens-in-sulphur-l-a/