Fountain Tire
Kumho Tire Summer Promotion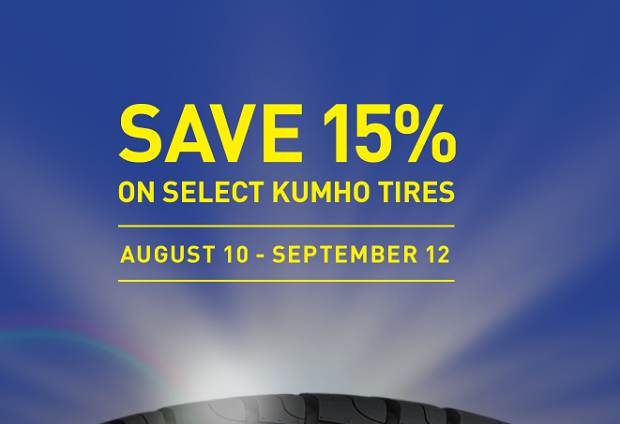 The last month of summer is here, so we're going to heat things up one last time. Come into Fountain Tire and save 15% off select Kumho tires with the Summer Road Ready Event.
Hurry! This hot deal expires September 12.
Source: https://www.fountaintire.com/promotions/kumho-tire-summer-promotion/
Heavy Duty Technician
Fountain Tire Edson (4619 2 Ave) is currently seeking an experienced Journeyman Heavy Duty Mechanic. 
Automotive Mechanic
Fountain Tire North Vancouver is looking for a skilled and reliable Automotive Mechanic!
Automotive Service Technician
Fountain Tire Edmonton City Center (10180 105 Street) part of one of Canada's Best Managed Companies is looking for an Journeyman Automotive Service Technician! 
Commercial Tire Technician
Fountain Tire Drumheller is looking for a responsible, safe and dedicated associate to join our team as an Automotive/Commercial Tire Technician.
Truck and Coach Technician (310T Mechanic)
Career wheels spinning but getting nowhere? Put yourself in the driver's seat and get some traction with Fountain Tire Vaughan (8300 Jane Street) as a Truck and Coach (310T) Technician!