Becker Varis
LAIoT® - Connectivity For Digital Mine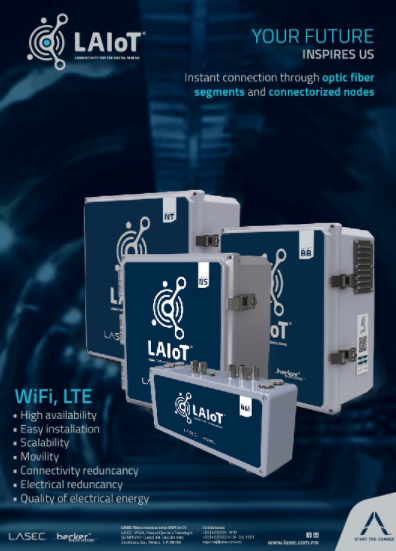 LASEC® Telecomunicaciones, understands that the environment and geographical location in which the majority of mining projects operate are restricted; therefore, LASEC® designs and offers solutions and technologies that immediately optimize the monitoring, production and safety of their workers wherever they are.
LAIoT® (Connectivity For Digital Mine) is the solution from LASEC® designed to give effective direction to production and monitoring inside the mine, as well as to safeguard the integrity of the worker. It is technology with fast and robust connectivity, which provides an instant connection through preconectorized fiber optic segments and connectorized nodes that guarantee high bandwidth for WiFi and LTE technologies, allowing digitizing points of interest that are key for the company that uses this solution. We offer the mining industry the possibility to have constant and secure connectivity, obtaining information and diagnosis of operations inside the mine in real time.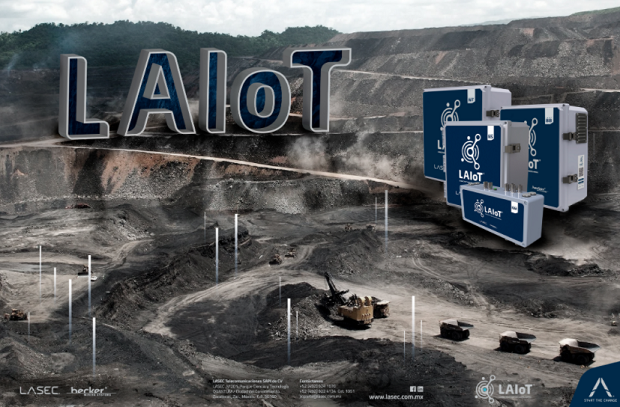 LAIoT® offers easy installation and connection of equipment inside and outside the mine for monitoring, connectivity of up to 144 optical fibers, energy backup of up to 36 hours which guarantees the availability and continuity of services, real-time monitoring of the location of equipment and personnel, as well as the operation, optimization and productivity of the equipment used through our Smartflow® software.
LAIoT® is adaptable and sustainable technology that focuses its efforts on improving the processes of the mining industry and by being a LASEC® product, provides the guarantee of 30 years of experience and innovation that has characterized the company and its solutions nationwide.
Source: https://www.becker-mining.com/en/news/global/laiotr-connectivity-digital-mine