UEX Corporation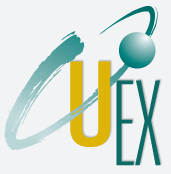 Since the company's formation in 2002, UEX Corporation has made significant advancements in the discovery and development of existing and new uranium deposits in the Athabasca Basin. UEX maintains strategic relationships with both Cameco Corporation and AREVA, the world's largest uranium companies.
The Hidden Bay property in the eastern Athabasca Basin is in close proximity to existing mining infrastructure currently in production for Cameco Corporation. As our known deposits at Hidden Bay move toward pre-feasibility stage, the prospects for cost savings through toll milling are being explored.
The Shea Creek property is host to the largest undeveloped uranium resource in the Athabasca Basin. The known deposits at Shea Creek show three styles of mineralization: unconformity-hosted; basement-hosted; and perched. This is highly uncommon for any single deposit and drill results are showing connection between at least two of the deposits at the unconformity level. This linking is significant for the potential expansion of the available mineral resources and for economic extraction with less waste material.
UEX operates its 100%-owned Hidden Bay Project, Riou Lake Project and Northern Athabasca Projects. UEX also operates the Black Lake Project which is a joint venture with AREVA Resources Canada Inc. (89.97% UEX - 10.03% AREVA). For the eight Western Athabasca Projects, including the Shea Creek Project, UEX holds a 49.1% interest and AREVA holds a 50.9% interest. The Western Athabasca Projects are operated by AREVA along with the Beatty River Project, which is a joint venture between UEX (25.0% interest), JCU (Canada) Exploration Company, Limited (24.3% interest) and AREVA (50.7% interest).
Contact Us
Suite 1007 - 808 Nelson Street
Vancouver, BC
Canada V6Z 2H2
Tel: +1 (604) 669 2349
Fax: +1 (604) 669 1240
uex@uex-corporation.com