Maestro Mine Ventilation
DustMon™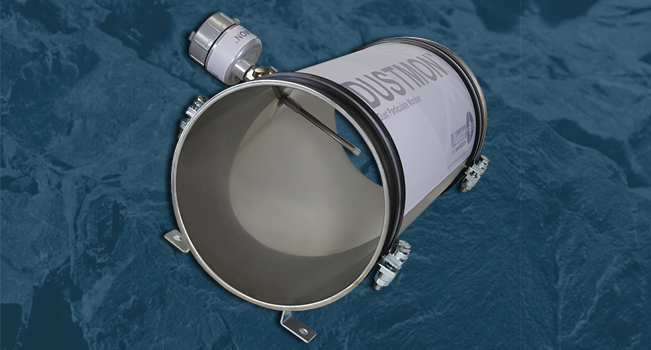 The DustMon™ is simple and effective sensor that can monitor the change in dust loading in underground haulage roads and ramps
Haulage roads can generate high dust exposures. Overexposures to respirable dust can occur to both equipment operators and workers in the vicinity of the road. The majority of the fugitive dust is generated through the forces of the wheels on the road surface and by the turbulence created by the vehicles.
Optimize dust suppressant operational costs
The DustMon™ can be added to any Vigilante AQS™ system to monitor the change in dust loading over time thereby optimizing the delivery of the dust suppressant – whether it is water, surfactants, salt solutions, petroleum resins, polymers or adhesives.
Why should dust loading be monitoring and controlled?
The National Institute for Occupational Safety and Health (NIOSH) reported occupational exposure to respirable crystalline silica dust can have several adverse health consequences, including silicosis, tuberculosis, chronic bronchitis, emphysema, and chronic renal disease and has classified crystalline silica as 2a potential occupational carcinogen.
EZ Install
The DustMon™ is simply mounted to the back of the drift along with a set of drift airflow sensors that both connect to the Vigilante AQS™ air quality station. Empirical base line testing is done to calibrate the system and alarms and output ranges can be set from the built-in webpage.