Boart Longyear Canada
Multipurpose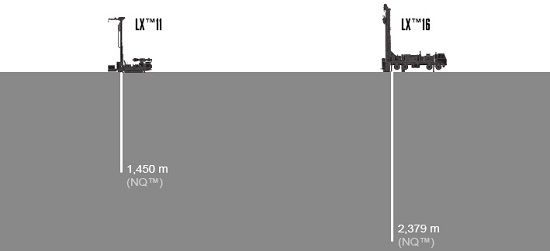 Some contractors need a drill that does it all. Configurable for both diamond core and reverse circulation (RC) drilling, our heavy duty, multi-purpose drilling equipment has proven itself time and time again in the most demanding conditions, all across the globe.
The LX™11 is a powerful medium-sized exploration multipurpose drill capable of both diamond coring and reverse circulation drilling.
The LX™16 (KWL™1600) is a robust and versatile drill that can be configured for both reverse drilling (RC) and diamond drilling applications.