Boart Longyear Canada
Reverse Circulation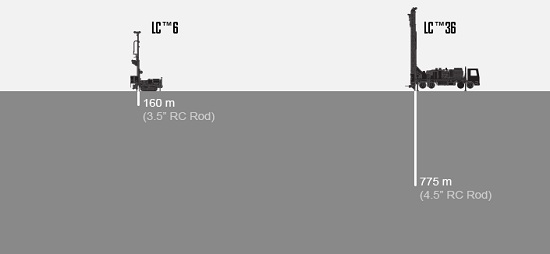 Reverse-Circulation (RC) drilling is used to collect rock samples quickly and efficiently using a large rotary drill and air compressor. The high speed and lower cost per meter of RC drilling makes it ideal for obtaining mineral samples in the early phases of an exploration project.
Compact and Powerful the LC™6 (RC6) features a powerful Deutz air cooled diesel engine.
Designed with power to spare, the LC™36 (KWL™700) reverse circulation drill is one of the most powerful and reliable RC drills on the market.
Reduce risk by putting the Boart Longyear RC Rod Handler to work for you.