MND Equipment Resources Inc.
The Digmaster Backhoe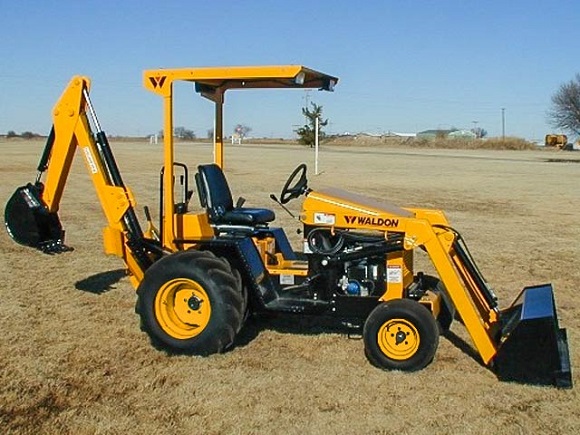 Brought to you by MND Equipment Resources Inc.
The Waldon Digmaster Loader Backhoe is many people's first choice when it comes to versatility, durability, comfort and ease of operation.
It's preferred by many experienced backhoe users for plumbing, electrical, and landscaping applications, but can be found in a variety of other locations and projects.
The Digmaster by Waldon Equipment is the latest addition to their product line. It's a backhoe with a digging depth of up to 8 feet and reach of up to 11 feet. Combine this with a front loader lifting capacity of 1,500 pounds and you have a truly incredible and useful machine built with the rugged durability and exceptional quality that you've come to expect from Waldon.
The Digmaster from Waldon Equipment is brought to you by MND Equipment Resources Inc.
Featuring a covered canopy, fingertip steering and ergonomic joystick controls, the provide users with convenience and comfort while operating. You can order yours with either a 24 Horsepower Honda Gas engine or a 20 Horsepower Kubota Diesel engine.
Click on the links below for more information about the Waldon Digmaster Backhoe.