Maestro Mine Ventilation
FanMon™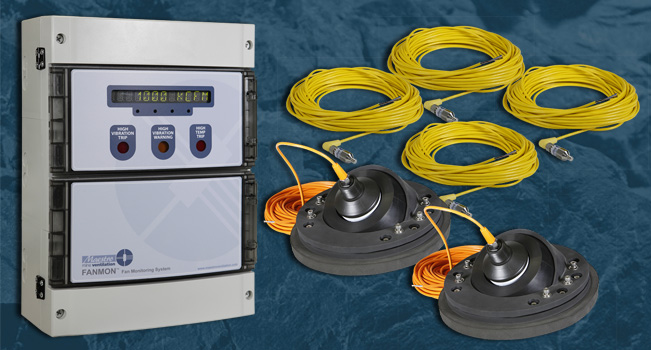 The Maestro FanMon™ is a complete fan monitoring system ideally used in primary and booster fan applications.
The dual LED display will dynamically display fan airflow, air temperature, pressure and vibration levels.
Each FanMon™ system is shipped preconfigured for the correct fan application.
The system provides airflow rate, static pressure, dry bulb temperature measurement. The system will accept RTD temperature inputs from the motor stator and bearings and fan damper limit switches.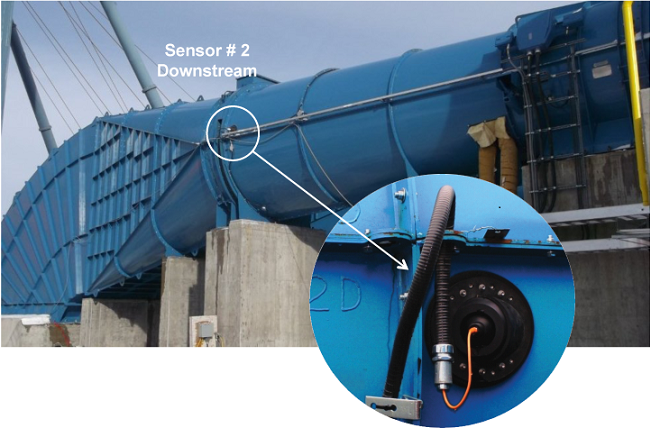 The vibration system will monitor each fan bearing (inner raceway, outer raceway and rolling elements) along with total fan imbalance. The system will alarm on high vibration and allow a vibration specialist the tools to diagnose exact issue leading to the increase in vibration through visualization software. Each system comes complete with this software. The software can be remotely used anywhere on the communication network.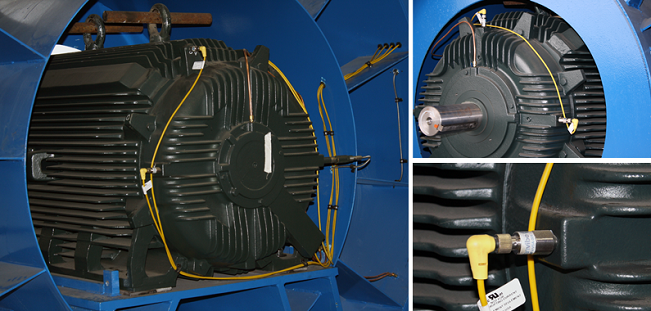 The system can communicate to any SCADA, HMI or PLC via Modbus TCP communication protocol.
Additionally, an analog output signal is available for vibration level and a relay is available for high vibration.