Access Mining Services
APCOM 2015
SHARE THIS EVENT
Event Details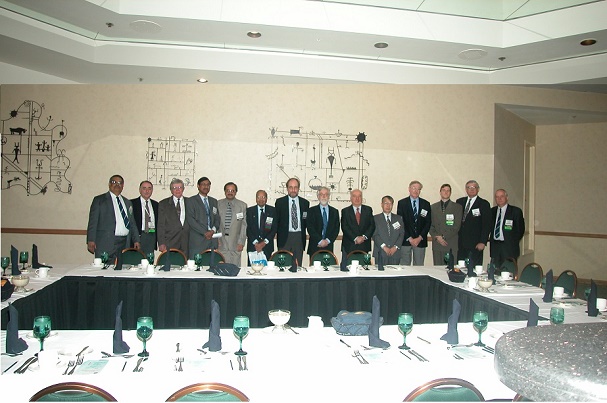 37th International Symposium on the APPLICATION OF COMPUTERS AND OPERATIONS RESEARCH IN THE MINERAL INDUSTRY (APCOM 2015) is taking place on May 23rd - 27th, 2015, at Westmark Fairbanks Hotel & Conference Center, Fairbanks, AK.
The College of Engineering and Mines, University of Alaska Fairbanks and the Society for Mining, Metallurgy and Exploration, Inc. (SME), announce with pleasure the 37th International Symposium on Application of Computers and Operations Research in the Mineral Industry (APCOM 2015) to be held in Fairbanks, Alaska, from May 23rd through May 27th, 2015. The focus of the 37th APCOM is to further the APCOM goal of contributing to effective decision-making processes throughout the entire mineral industry. The technical program of this symposium would be a balanced of traditional areas of exploration, including geostatistics, mine design, production planning, investment analysis, artificial intelligence simulation, mine automation, rock mechanics, mineral processing, and data management systems. All are designed to facilitate and promote application of computers and operations research in the mineral industry.
Professor Sukumar Bandopadhyay, PhD, P.E.
Phone No:
Office: (907)-474-6876
Mobile: 907-687-6478

Email:
sbandopadhyay@alaska.edu
arcticminer@msn.com

When
Saturday, May 23 - 27, 2015
Add this to my calendar
Outlook
GOOGLE
Yahoo
iCal