Access Mining Services
41st Annual Conference on Explosives and Blasting Technique 2015
SHARE THIS EVENT
Event Details

Join nearly 1,600 blasters, manufacturers, government officials and industry leaders at the world's largest conference on explosives engineering, sponsored by the International Society of Explosives Engineers.
Seminars & Workshops
Highlights include an industry panel discussion, a student industry connection and more than 90 technical papers scheduled for presentation.
Tours & Events
Four days packed full of fundraisers, special events and tours for attendees and spouses.
International Spotlight
Special events for international members that foster networking and new industry connections.
Exhibit Hall
More than 130 exhibits showcasing the latest products from some of the biggest companies in the explosives industry.
Lynn Mangol, Meetings and Conference Manager, ISEE
Phone: 440-349-4400
Email: meetings@isee.org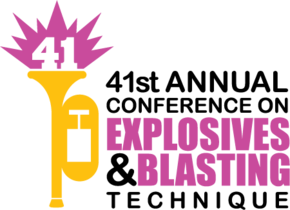 When
Sunday, February 01 - 04, 2015
Add this to my calendar
Outlook
GOOGLE
Yahoo
iCal