Access Mining Services
THE BIG M - Manufacturing Conference 2015
SHARE THIS EVENT
Event Details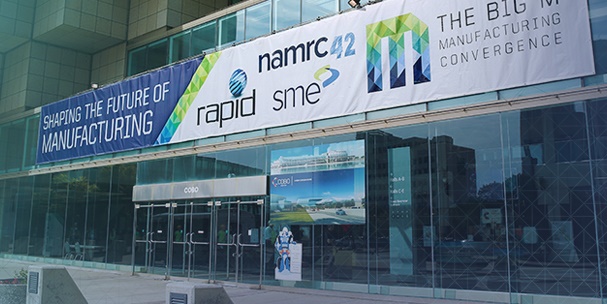 Increase efficiency. Reduce lead times. Improve margins. Attend THE BIG M and connect with the people, technologies, and solutions you need to accelerate your business and stay ahead of the competition.
• Find emerging technologies and process improvement solutions
• Learn key trends and new applications from industry experts
• Build the future through networking and student engagement
We need you, your boss, your colleagues and business partners to attend. What you'll get is exclusive access to:
• M | Exhibits – The latest ideas, innovations, and technologies from across the manufacturing industry. See, touch, and experience what's next in manufacturing from exhibitors.
• M | Factories – Dynamic and immersive technology experiences on the M | Exhibits floor. Modeling, Simulation & Visualization (MSV) and Automation will be featured.
• M | Conference – Manufacturing's heavy hitters share how they're achieving success and transforming manufacturing.
• M | Exchange – Meet experts in additive manufacturing and advanced materials, engage with students, and discover resources to support your business.
VC
Phone: 313-425-3000
Fax: 313-425-3400
Email: advertise@sme.org

When
Tuesday, June 02 - 04, 2015
Add this to my calendar
Outlook
GOOGLE
Yahoo
iCal