Aquatech
Aquatech's New Remote Controlled Dredge is Ideal for Cleaning Stormwater Management Ponds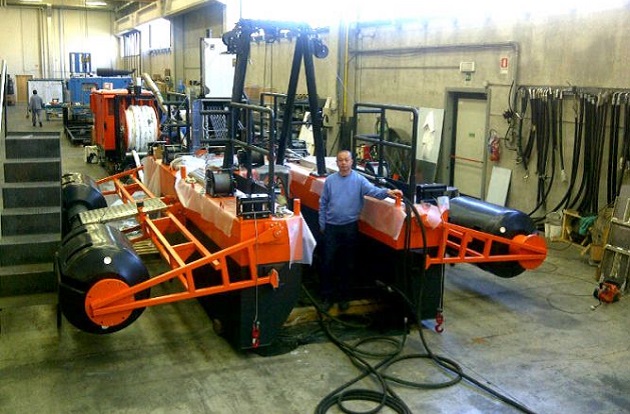 Aquatech teams up with Italian pump manufacturer, DRAGFLOW, to provide easy and efficient pond cleaning.
Features
• Dragflow versatile electric dredge.
• Fully wireless remote controlled.
• Design to fit in 20' container - ready to use
• Winches for anchoring and positioning
• Safe - no humans are needed on the barge
• High solid content - up to 70% concentration by weight
• Production up to 100 m3/h
• Discharge distance up to 300m
• Working depth up to 20m
• Power from 5 to 18 HP
• Possibility to integrate a GPS to keep track of working activities



Applications
• Mining
• Industrial
• Municipal
• Harbours & Marines
• Oil
• Chemical
• Marble
• Foundry & Steel
• Paper
Source: http://aquatechdewatering.com/news_detail.php?2013-04-03-00-00-00-40
Accounting Clerk Maple Branch
The Accounting Clerk is a member of the Aquatech team that will oversee the finances, payment and payroll of the accounting department.
Sales Administrator Maple Branch
The Sales Administrator is a member of the Pump and Power Team who is responsible for expanding the sale and rental of AQUATECH's pumping fleet by supporting the technical sales representative(s).
Junior Engineer Project Coordinator
The Junior Engineer / Project Coordinator will work closely with senior staff and as part of a team will be involved in the design, development and implementation of groundwater control and treatment systems.