Kennametal/Tricon Metals
Road Milling
Own Road Milling with RoadRazor ECO™ Pro


Customers demanded a road milling tool that would do two things: lower their operating costs and deliver more performance for the money.
So Kennametal did two things: we listened, then we designed the RoadRazor ECO Pro.
This cutting bit is decidedly different -- because we decided to make RoadRazor ECO Pro different than any other road milling bit currently on the market.
Features
• The proprietary body shape is sleek and unique, with the most hardness throughout the entire head.
• This makes the bit cut easier and far more resistant to extreme and friction.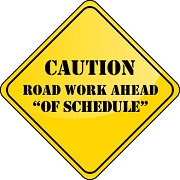 • RoadRazor ECO Pro lets you run faster than you thought possible in road milling jobs.
• The nonagon-shaped washer is 20% thicker, which means longer life for the bit and the holder.
• The nonagon washer features overhanging corners that encourage tool rotation, so cutting is easier.
• The redesigned retainers are made of a thicker material so you get a perfect fit in the block and excellent rotation.
• Because RoadRazor ECO Pro goes faster, you will, too. Your machines will absorb less abuse and potential damage, and will use less fuel. This cutting bit is both ECOnomical and ECOlogical.
Sr. Rep. HR Field Services
This role will be primarily based in the Belleville plant but will also have responsibility to work and interact with colleagues and customers at other Kennametal locations.