Kennametal/Tricon Metals
Surface Mining
When You're Doing More Than Scratching the Surface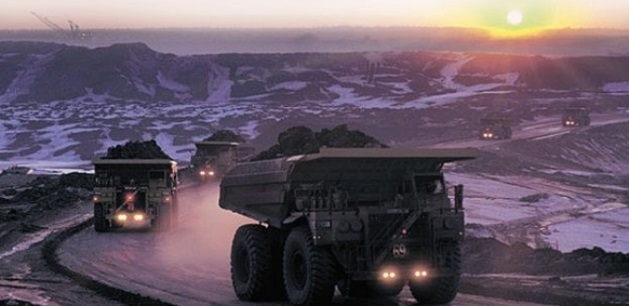 If your method of surface mining is drilling and blasting, you're doing more than scratching the surface. You're blowing it up and spending a lot of time, money, and resources cleaning it up. You need a better solution.
Surface mining with surface miner drums and cutting bits lets you go beyond scratching the surface with more control and less cost. You mine only the area of the mineral deposit (blasting requires a wider range for the debris field). There's no drilling or blasting, storing explosives, or downtime between these operations. You're moving, mining, and making money.
What's more, eliminating drilling and blasting eliminates major safety concerns for workers and surrounding communities. Surface mining with drums and cutting teeth is not only economical, it's eco-friendly, too.
One Neat Package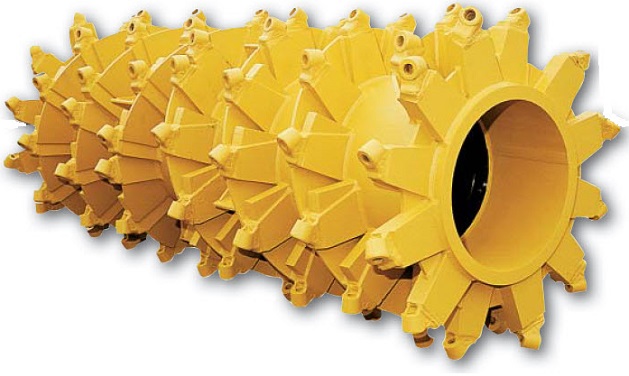 Kennametal designs and manufactures complete surface mining cutting systems that wrap up all your needs in one neat package of countless benefits. Our systems include surface miner drums, cutting teeth, blocks, retention clips, and accessories. They work in tandem for the greatest efficiency and output.
Our surface miner drums have unique lacing patterns to meet specific applications so the drums cut more efficiently, longer. Drums are balanced so they synchronize with your machine for less vibration.
The Best on the Block

Kennametal blocks and cutting teeth chew through mineral deposits so well they can eliminate the primary crusher process and take you straight from the ground to the secondary crusher. It saves time, money, and manpower.
GOLD "X" Cutting Bits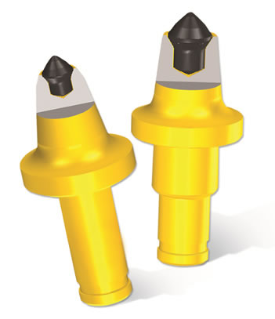 Kennametal's GOLD "X"-series cutting bits and blocks are designed with you in mind. Different-sized shanks and a range of carbide cutting tips can take on an even wider range of ground material and conditions.
GOLD X tools are designed with exceptionally durable bodies made with a proprietary hardness throughout the entire head. The result: ultra-high performance over the tool lifetime, compared to existing tools on the market.
What does that mean to your business? Fewer cutting teeth, less downtime, and greatly reduced operating costs. Plus, GOLD X tools feature our latest tip designs for maximum penetration and extra-wide collars for unmatched block protection.
MyT™ Blocks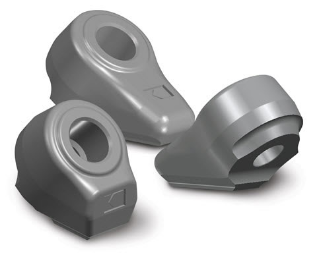 When you have a mighty tough trenching job, you need a mighty tough block system. We designed the MTB1 and MTB2S MyT™ blocks especially for rugged chain trenching jobs.
These blocks have a larger, heavy-duty barrel. We designed the J-chamfer with the right lean angle for gage cutters and gave it 25 percent more area for welding the block onto the machine. The cannon feature boosts tooth rotation, and the flat bottom means the block is more stable and stays put while it's working.
But we didn't stop there. We keep control of critical dimensions during manufacturing with our front-to-back forging process. That's important for the block bore. That means the cutting bit fits more securely in the block and penetrates better, especially in tough cutting conditions. The ample rear boss on the MyT blocks makes clip insertion and removal easy, plus you get easier access to the rear of the block.

Sr. Rep. HR Field Services
This role will be primarily based in the Belleville plant but will also have responsibility to work and interact with colleagues and customers at other Kennametal locations.