PRUFTECHNIK Canada
Remote Mentoring
Individual remote support by professionals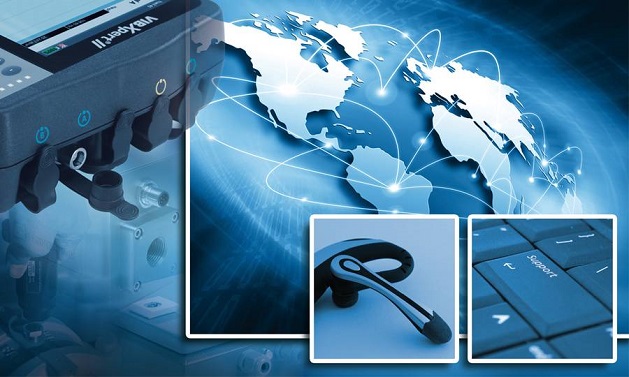 You have questions, we have answers!
• Diagnostic consulting
• Answers to support enquiries
• Support with installations and software updates
• Support with measurement systems
• Transparent costs on hourly basis.
Service description
Our ISO certified specialists promise you short response times and concrete solutions to your enquiries about diagnosis or installation and configuration of PRÜFTECHNIK measurement systems. The remote mentoring sessions can be arranged spontaneously and are implemented online on the WebEx remote platform. Our support specialists are certified in accordance with ISO 18436-2 (CAT I, II and III). This means that they are acknowledged worldwide for machine condition analysis and diagnosis. 
Source: http://www.pruftechnik.com/ca/services/customer-support-services/remote-mentoring.html
Sales and Service Engineer
We are now expanding our team of high-end maintenance technology professionals. For this reason we are hiring a Sales and Service Engineer, Home Office Edmonton, AB