Former Ring of Fire Negotiator Charged in Gas Plant Scandal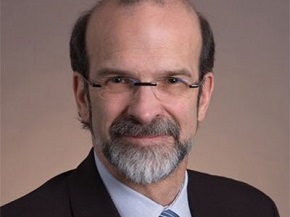 David Livingston, a one-time provincial Ring of Fire negotiator, is one of two top aides of former Premier Dalton McGuinty facing criminal charges over the destruction of government documents related to the controversial cancellation of the two Toronto-area gas plants.
Livingston and Laura Miller are each charged with breach of trust, mischief in relation to data, and misuse of a computer system to commit the offence of mischief.
The charges stem from an OPP investigation into the deletion of thousands of government emails concerning the Liberal government's decision to the plants prior to the 2011 election. The provincial auditor general determined cost ratepayers more than $1 billion.
In early 2012, Livingston was the Ontario government's designated negotiator in working on a term sheet with Cliffs Natural Resources and their plans to develop a proposed $3.3-billion chromite mine in the James Bay region and a refinery in Northern Ontario.
After a 30-year banking career with Toronto Dominion, Livingston joined the public sector in 2005 and was the CEO of Infrastructure Ontario (IO), before becoming McGuinty's chief of staff in May 2012.
Perhaps in a sign of things to come for the Ring of Fire, Bill Boor, then-Cliffs' executive vice-president of corporate development, expressed his frustrations in an email over negotiations with Livingston and the province in nailing down specific mining-related commitments
In a March 9, 2012 email to deputy minister Northern Development and Mines George Ross, Boor called the province's latest proposal "insufficient from my perspective."
With the province insistent that the chromite processing remain in Ontario, negotiations revolved around the location of the refinery, power, mine infrastructure, revenue and royalties, among other issues.
Cliffs eventually reached an agreement in principle which triggered a political announcement in May 2012 by then-Minister of Northern Development and Mines Rick Bartolucci that the ferrochrome refinery would be placed in his home riding of Sudbury.
Negotiations appeared to stall over the next two years, which contributed to the Ohio miner leaving Ontario.
In his email, Boor said, "Cliffs needs a level of detail in the term sheet so that we understand the main drivers of our project economics and have a level of certainty that they will be delivered as agreed. We can get there on this front, but vague terms just set up future problems and David and I haven't been able to meet in the middle – accommodating his need for generalization to allow efficiency in getting approval in the province and our need for certainty and clarity."
Not wanting to go over Livingston's head, Boor asked Ross for his feedback on state of the discussions.
"In the end, I will assume that IO's proposal reflects the province's best thoughts unless I'm told there will be a step when the province (MNDM?) will step in to provide final direction to the negotiation. My sense is that IO (Infrastructure Ontario) will not move from the current position beyond possibly moving from one pocket to another."
Since entering Ontario in 2009, Cliffs spent more than $500 million on its Black Thor chromite project, but ran into obstacles on securing agreements with the province and area First Nations on extending transportation infrastructure into the remote region.
The leadership change from McGuinty to Kathleen Wynne saw no process in talks, according to Cliffs, and resulted in a gradual suspension of all project work beginning in 2013 until new company management sold off the chromite assets to Noront Resources earlier this year.
Source: http://www.northernontariobusiness.com/Industry-News/mining/2015/12/Former-Ring-of-Fire-negotiator-charged-in-gas-plant-scandal.aspx