Boliden, Lundin Said to Weigh Bids for First Quantum Mine
Boliden AB and Lundin Mining Corp. are among companies considering final bids for First Quantum Minerals Ltd.'s Kevitsa mine as the Canadian explorer looks for ways to cut debt, people with knowledge of the matter said. First Quantum shares surged.

Kevitsa, one of the largest nickel reserves in Finland, may fetch at least $1 billion in a sale, the people said, asking not to be identified as the negotiations are private. First Quantum expects to receive final bids by early next year, one of the people said.

Mining companies globally are slashing costs and selling assets to counter a drop in commodity prices. First Quantum said in October that it plans to reduce debt by $1 billion through measures such as asset sales, as well as job and capital-spending cuts. The company's share price has dropped 77 percent this year.

First Quantum is working with Jefferies Group LLC to identify potential buyers for the mine and has also retained the bank for a potential sale of its Ravensthorpe nickel mine in Australia, the people said. The Vancouver-based company may decide not to dispose of the Ravensthorpe mine if it gets a good price for Kevitsa, two of the people said.

First Quantum shares rose 16 percent to C$4.50 at 10:37 a.m. in Toronto after earlier gaining as much as 19 percent. Lundin rose 6.6 percent to C$3.75. Boliden was little changed at 137.50 kronor in Stockholm.


Nickel Slump

Spokesmen for First Quantum and Jefferies declined to comment. A representative for Boliden didn't immediately respond to a request for comment, while calls to Lundin's Toronto office outside regular business hours weren't immediately returned.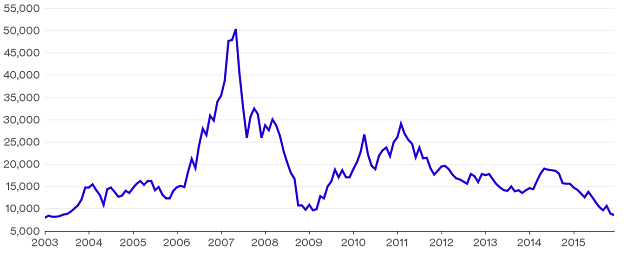 Kevitsa, which First Quantum acquired through its C$281 million ($201 million) purchase of Scandinavian Minerals Ltd. in 2008, is an open-pit mine that produced 8,693 tons of nickel in 2013, according to its website. It also produced 14,775 tons of copper, 30,403 ounces of platinum and 11,723 ounces of gold that year.

BHP Billiton Ltd. built the A$2.2 billion Ravensthorpe project in Western Australia before plunging prices forced the world's biggest mining company to shut it in 2009, just eight months after it opened. First Quantum agreed to buy the mine in December that year for $340 million. It restarted operations in 2011 and produced 38,103 tons of nickel from Ravensthorpe in 2013, the website shows.

Nickel for delivery in three months was trading at $8,680 per metric ton on Friday and has lost 43 percent in 2015, making it the worst-performing metal on the London Metal Exchange. The slump is partly the result of a slowdown in China, which accounts for half of the world's demand for the metal used for corrosion resistance in stainless steel.
Source: http://www.bloomberg.com/news/articles/2015-12-18/boliden-lundin-said-to-weigh-final-bids-for-first-quantum-mine