Bureau Veritas Minerals
Client Services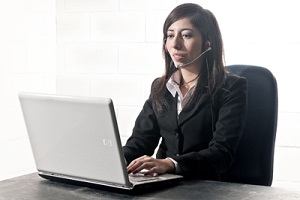 At Acme we are committed to service delivery that is timely, open and accountable, and responsive to your needs.
Client service standards are an important step towards meeting our commitment to be open and accountable. They are a description of the level of service excellence that we aim to deliver. We measure our client service performance by tabulating response times to inquiries, on time delivery of results, and direct input from our customers.
Acme has client services teams in Vancouver, Canada, Santiago, Chile, Lima, Peru and Goiánia, Brasil. These teams are committed to providing you with the support that you need to get the job done on time and to your complete satisfaction.
CARECOMMITMENTPERFORMANCE
Our client services staff are dedicated to providing our customers with the highest level of Care, Commitment and Performance.

Our customer service team also provide support for AcmeAccess. If you are having problems or would like to have an account set up for your company please contact your nearest client services staff.
Source: http://acmelab.com/services/client-services/
Driver
You possess a valid full driver's license and have a good driving record . (A copy of current drivers abstract from Ministry of Transportation is required with all resume submissions)
Analyst
Ensures a high level of accuracy in sample analysis. Prioritizes daily workload to accommodate daily rushes. Provides input to corrective action procedures.
Analyst - Ultra Trace
Prepare samples for analysis by High Resolution GC/MS or Low Resolution GC/MS according to SOP protocols. Utilize daily workload reports to ensure all extraction hold times are met.