ITW Polymers Adhesives North
Market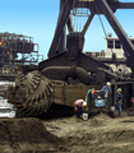 ITW Devcon offers a full range of high-performance OEM Adhesives and Maintenance, Repair and Operations (MRO) Products. With our talented R&D team, we're working all the time to develop new products for the future.
Production Supervisor
The Production Supervisor's role is to oversee the manufacturing area and supervise a team of extrusion operators.
Sales Representative
In this role, the employee will engage with various customers in an engineering and manufacturing environment.