GTA Resources & Mining
About the Company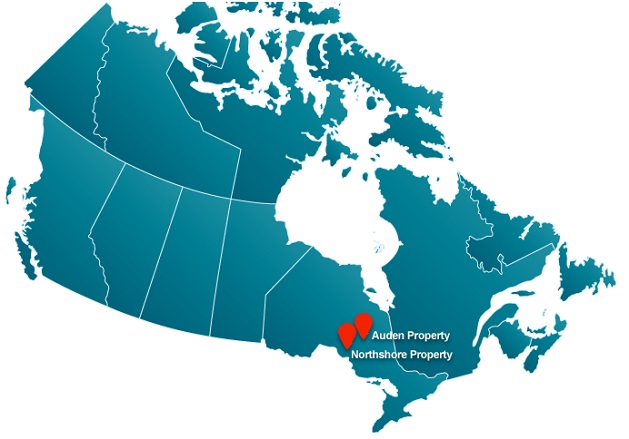 GTA is a well funded mineral exploration company, focused on the development of gold properties in Canada
GTA Resources has an excellent portfolio of gold properties in pro-mining jurisdictions from advanced drilling to grassroots exploration stage:
• Northshore – Detailed drilling on the Afric Zone, a large gold system near Hemlo, Ontario. Historic resource of 135,000 oz is wide open for expansion. GTA intersections over past 14 months include both high grade (12.49 g/t Au over 33.2m) within a widespread lower grade gold envelope (0.58 g/t Au over 343.8m)
• Auden – 100% interest in an 85 km long block of claims covering a relatively untested part of the eastern extension of the Geraldton Gold Belt. GTA is the largest land holder in the area. Auden is contiguous with Zenyatta Resources' graphite property.

Extremely tight share/corporate structure and an experienced and successful management and geological team
• Over 33 million shares outstanding
• Management and insiders have approx 7 million shares
• Treasury of $3 million

Plans for the remainder of 2013 and into 2014
• Analyze all data from the four phases of exploration at Northshore. Update all plans, elevations and sections to include recent shallow drilling and drilling towards the former producing Northshore Gold Mine. Prospecting and surface work to assist in planning Phase 5.
• A permit application has been submitted to Ministry of Northern Development and Mines for surface work and drilling at the Auden Property. Work towards an exploration agreement with Constance Lake First Nation. Initiate linecutting and geophysics on priority targets.
• Preserve the shareholders' capital.