Actlabs
About the Company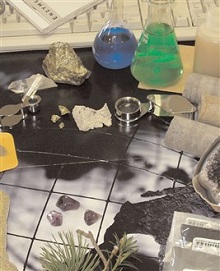 The Actlabs Group of Companies provides contract analytical services covering all aspects of analysis from academic research applications to routine quality control functions.
We provide our services to many fields, including Geochemical, Petroleum, Industrial Minerals, Forensic, Pharmaceutical & Clinical, Environmental & Occupational Health, Agricultural and Materials Testing areas.
Vision
To be recognized throughout the world as a leader in analytical testing and development services in the life sciences, minerals, environmental, forensics, and material testing markets. Utilize new technologies and develop new methodologies before the competition to allow us to serve niche markets.
Mission Statement:
• Provide prompt, accurate, high quality and cost effective development and testing services.
• Continuously improve performance and apply innovative technologies to allow us to solve difficult problems.
• Employ highly competent personnel while creating a culture of pride in their work.
• Contribute positively to the success of each of the industries that we serve.
Fire Assay Technician
Activation Laboratories Ltd. (Actlabs)was established in 1987 and is one of Canada's premier service laboratories supporting a vast array of clients. With head office situated in Ancaster Ontario, Actlabs provides services in over 90 countries and has several strategically positioned facilities that support global markets. We are recognized throughout the world as a leader in analytical testing, development services and delivering quality analysis. Actlabs provides analysis in the geoche