Dragonwear
About Us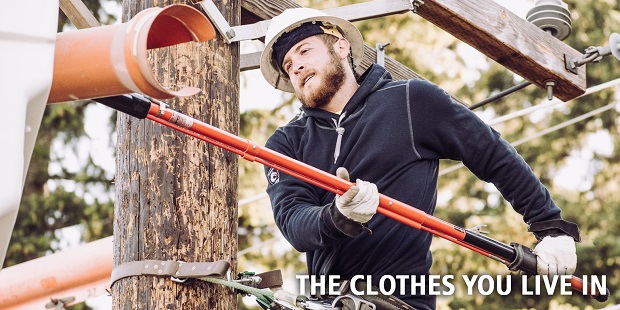 At True North Gear®, we know tough tools are essential for tough jobs. And your job is one of the toughest. That's why founder Alyx Fier started building rugged, groundbreaking gear in his garage in 1992. His work began with an idea and a home sewing machine after he learned how fire gear wasn't being designed around the specialised needs of the crews who actually used it. Fier also knew that fit and design issues were causing back problems for wildland firefighters, and he thought he could make a difference with his brand of intelligently-designed packs and gear. That's how the company was born.Nearly three decades later, we've grown into a multi-brand company that distributes ISO 9001 registered products around the world. Even with our growth, we continue to be a family owned company, operated out of Seattle, Washington, and just up the street from that garage where it all began.Throughout the years we've remained focused on our mission of keeping our customers at the center of everything that we do. We regularly ask for and harness user feedback to create brand new designs or improve upon current products. Designing dependable, high-performance gear is the way we support your valuable work in life-risking environments each and every day.
Our Values
We were founded around the concept that people who work in harsh landscapes need exceptional gear. The approach we take merges simplicity and maximum utility as integral to the design of all our products.
From the very beginning, we have focused on inventive, reliable products that are accessible to all backgrounds and price points. We pride ourselves on our lifetime warranty and unparalleled customer service. The insight we've gleaned from decades of customer feedback has shaped us into the company we are today, and we wouldn't be here without the insight gained from our customers in the field.
Make the Best Products
The best product is one that is always dependable and protects you. Imagination and innovation is at the heart of how we design product that meets that criteria. From our first pack to our latest gear, keeping you safe with our products is what we do best. We are continually iterating on designs to come up with novel solutions to age-old problems. We'll be honest, we are never satisfied until we come up with the perfect piece of gear that performs the way you need it to.
We're Listening
We rely on your feedback to develop the most functional and comfortable gear and clothing. We know that you're on the front lines, which is why you'll best know what does and doesn't work on the job. When we get feedback from our customers, we take it to heart. From the detailed notes, sketches and conversations we gather, we incorporate suggestions from the people who are using our gear day after day.
High Standards, Always
Low visibility, extreme temperatures and challenging environments are just a few of the demands you face. We know our gear can potentially be the difference between coming home or not. We take that responsibility seriously, which means our lifetime material warranty and exceptional customer service are just a few of the ways we work to give our customers the highest standards, always.
We make gear you can trust while adhering to the latest safety standards and specifications. That means the product materials we use and the factories that construct them are all certified to meet our high standards and industry standards in general. Our utility gear meets NFPA 70E and ASTM F1506 specifications; for oil and gas gear we meet the requirements for NFPA 2112; and for fire we meet NFPA 1977, CAL Fire and CAL/OSHA 34056 specifications. Our hi-vis product line meets ANSI 107, Class 3 (US) and CSA Z96 Class 2 (CA) qualifications.
Do Good
The health of the environment is integral to your wellbeing, both on the job and off. Since keeping lives safe is our main mission, we are working toward making the land on which we live, play and work safe and sustainable, now and in the future. That's why we are part of 1% for the Planet—where we give 1% of True North Gear's annual sales to environmental conservation. Want to learn more? Head to our 1% for the Planet page.