Brigus Gold
About Brigus Gold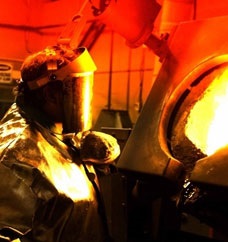 Brigus Gold is a high quality emerging mid-tier gold producer with projects in Ontario and Saskatchewan. The company is dedicated to maximizing shareholder value by developing its mines, continuing exploration and managing risk.
With approximately 2 million ounces of gold in reserves, increased cash flow, and projects ready for development, Brigus Gold is well positioned for growth. It combines current production with an excellent development pipeline in primarily low-risk operating jurisdictions.
The company's Black Fox mine located near Timmins, Ontario is currently producing gold and is on track to reach steady state production levels of 90,000 - 100,000 gold ounces in 2013.
In July 2013, the company announced a new gold resource at its Grey Fox property, just four kilometres southeast of its Black Fox mine. This new addition expands the Black Fox Complex resource and provides Brigus with a near term development opportunity. To date, Brigus has systematically explored 25 percent of the Black Fox Complex, leaving significant upside potential on the property.
Overseeing these projects is a strong management team with financial, development, and exploration expertise and a vested interest in success.