Missanabie Cree First Nation
Wurth Job Posting
Dead Line: May 12, 2021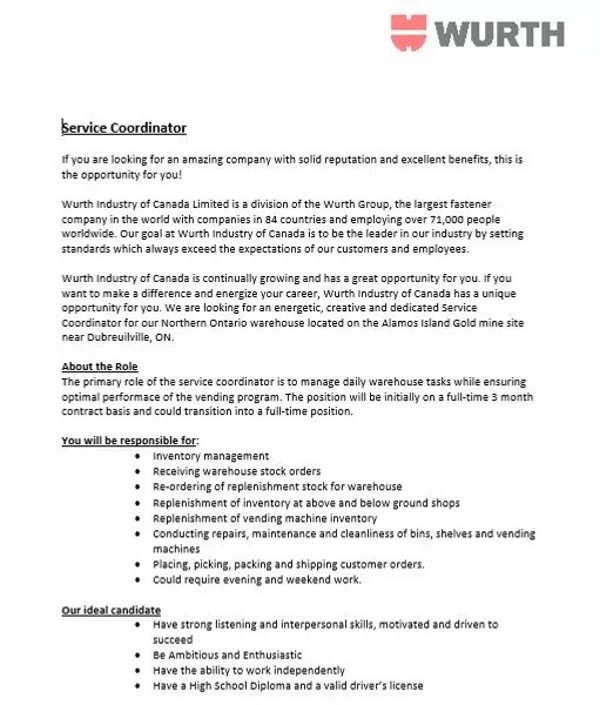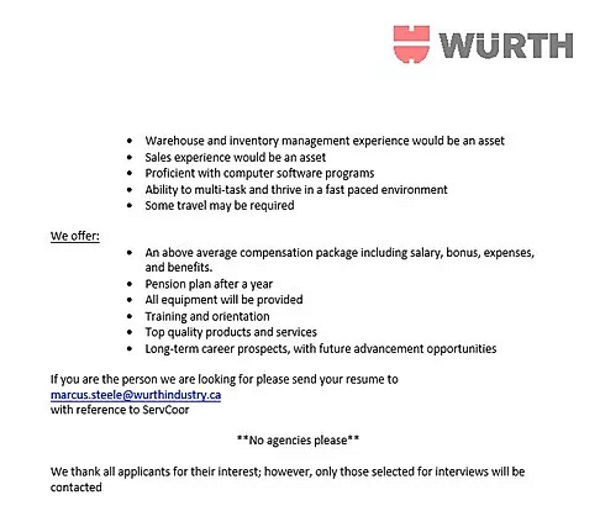 Family Well-Being Worker
The Family Well-Being Worker will be providing support services to improve the quality of life for our elderly population of Missanabie Cree. 
Choose Life Coordinator
The successful candidate will be responsible for development and delivery of suicide prevention and intervention programs.
COMMUNITY HUB WORKER
The community hub workers will be providing support services to the Missanabie Cree lovong in the hub city.
Assistants
These positions will work at Island View Camp in Missanabie, These positions will assist with camp duties such as ground maintenance, cutting wood, cleaning cabins as well as the multipurpose, this position will also help with the community garden at Missanabie On.
Wurth Job Posting
In 2010, the Missanabie Cree First Nation successfully concluded an agreement with the Government of Ontario for a land transfer of 15 square miles of Crown land in the Missanabie area. 
SISCO - RESEARCH ASSISTANT CONTRACT OPPORTUNITY
SupervisorDirector of Operations. Location During COVID-19, this will be an entirely remote position, with available office space provided at SISCO office in London Ontario post-COVID-19.Summary. 
Lands and Resource Director
Missanabie Cree First Nation is looking for (5) Community Hub Workers in the following locations: London, Sudbury, Toronto, Wawa, and Thunder Bay. The Community Hub Workers will be providing support services to the Missanabie Cree living in their hub city.