Anixter Canada Inc.
The Migration Path from 10G to 40G and Beyond for InstaPATCH® 360, InstaPATCH® Plus and ReadyPATCH® Installations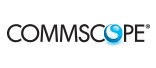 CommScope® offers a variety of pre-terminated fiber solutions that utilise multi-fiber connectors to facilitate rapid deployment of fiber networks in data centers and other high-density environments.
Within the SYSTIMAX® brand, these solutions are InstaPATCH 360 and InstaPATCH Plus. The Uniprise® solution 
is ReadyPATCH.
For Ethernet networking speeds above 10GB/s, the applications standards are specifying parallel optics for multimode fiber networks. IEEE 802.3ba defines the transmission schemes for 40GB/s and 100GB/s. The interfaces for these higher speeds are based on the MPO connector. As such, it is a relatively simple process to upgrade a CommScope pre-terminated solution from 10GB/s to 40GB/s or even 100GB/s.
In this white paper, CommScope explains the possible migration paths to 40G in the data center using their InstaPATCH 360 and ReadyPATCH solution.
White Paper Contents
The traditional two-fiber application channel
Basic and optimised parallel transmission channel
Upgrade path from two-fiber channels to 40GB/s parallel optics channels
Source: https://www.anixter.com/en_ca/about-us/news-and-events/news/the-migration-path-from-10g-to-40g-and-beyond-for-instapatch--36.html
Vendor Management Inventory Associate (OnSite)
 Our continued growth has created a need for a full time Vendor Management Inventory Associate position to work onsite with the customer near Richmond, VA. If you want to become a part of our winning team, we want to hear from you.
Digital Marketing Strategy Manager
We are seeking an experienced, proactive digital marketing strategy manager.  This manager is a thought-leader responsible for overseeing the digital marketing strategy of Anixter's Network and Security Solutions division.
Warehouse Supervisor
We're looking for a well-rounded warehouse supervisor for our Anaheim Distribution Facility.  The warehouse is 100,000-sf and primarily supports our West Coast business.
Bilingual (Eng/Fr) Inside Sales & Customer Service Representative
Understands Echologics' value proposition and market information and trends to maximize inside sales; Demonstrates how Echologics solutions can help customers with effective and efficient leak detection and condition assessment of water infrastructure non-invasively and without disrupting water services.
Principal QA Engineer
Develop, document and maintain automation test code/infrastructure, test plans, and tools. Bring pragmatic, methodical, engineering driven solutions to all verification tasks. Etc.
Project Administrator
About a quarter of the world's drinking water leaks out of aging underground pipes before reaching anyone's tap. Echologics is helping to lead a global charge to change this through technological innovation. 
Inside Sales Representative
Our Mississauga office is looking for an Inside Sales Representative to develop new business opportunities while providing exceptional service to existing customers. 
Inside Sales Representative
Anixter Toronto OEM West is located in Mississauga and is looking for an Inside Sales Representative to develop new business opportunities while providing exceptional service to existing customers. 
Product Specialist
Positioning of project opportunities and strategic conversations with Anixter's vendor partners prior to, during, and after the quote stage – in line with Corporate initiatives, etc.