SMC
FABTECH 2021
Event Details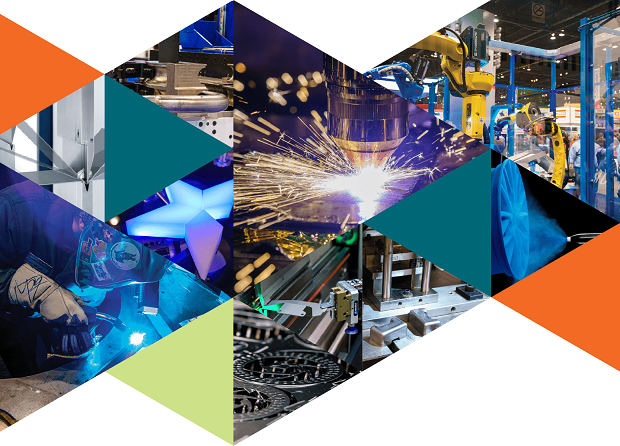 North America's largest metal forming, fabricating, welding and finishing event heads to McCormick Place, September 13-16, 2021. FABTECH provides a convenient 'one-stop shop' venue where you can meet with world-class suppliers, see the latest industry products and developments, and find the tools to improve productivity, increase profits and discover new solutions to all of your metal forming, fabricating, welding and finishing needs.
Top 5 Reasons to Attend the FABTECH 2021 Conference
1 Expand Your Skills & Knowledge
2 Learn from Industry Experts
3 Discover New Tips and Tricks
4 Network with Industry Peers
5 Gain Tools to Maximize Production
Reserve 2021 Booth Space
FABTECH provides an unparalleled opportunity to engage a captive audience of high-level decision makers. There has never been a more critical time to come together and move the metal fabrication industry forward. Fill your sales pipeline and meet the pent-up demand of your customers at FABTECH 2021 in Chicago.
Exhibiting at FABTECH
No other event offers a better face-to-face opportunity to showcase your equipment and services to decision makers from around the world.
Why FABTECH?
FABTECH is the place where the industry's most influential buyers come to see the latest and greatest in metal forming, fabricating, welding and finishing. They seek out new technology and products to make their businesses more productive and profitable.
Value of Exhibiting
FABTECH is a solid, high-quality investment of your marketing dollars that yields exceptional value and positive results. Prepare to build brand awareness, expand market share, collect leads, write orders and increase profits.
Gather Lead that Get Results
168,853 leads were collected at FABTECH 2019 in Chicago — An average of 97 leads per exhibitor. FABTECH 2021 at McCormick Place will help you generate the leads you need to succeed.
SMC
SMC Corporation of America is a part of a global organization that supports our customers in every industrialized country and is the U.S. subsidiary of SMC Corporation based in Japan. Since its establishment, SMC has been a leader in pneumatic technology, providing industry with technology and products to support automation based on the guiding principle of "contributing to automation labor savings in industry." Over the past 50+ years, SMC's products have become established as a recognized international brand through sales, technical, supply and after sale services in world markets. Sales have grown to achieve a 30% global market share.
When
Monday, September 13 - 16, 2021
Add this to my calendar
Outlook
GOOGLE
Yahoo
iCal