American Institute of Mining, Metallurgical & Petroleum Engineers (AIME)
AIME 150th Anniversary Celebration
Event Details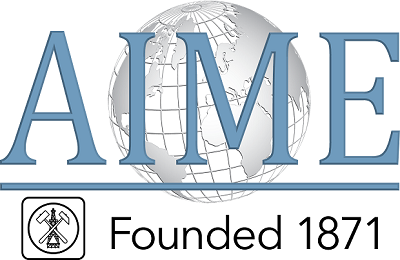 On May 16, 2021, AIME Celebrated its 150th Anniversary
On that date, local representatives from SME's Pennsylvania Anthracite section hosted a small group of AIME and SME leadership and local dignitaries in AIME's birthplace, Wilkes-Barre, Pennsylvania, USA, to install a 150th-anniversary update plaque to the 125th-anniversary plaque in the town center followed by a private lunch. On October 2-4, 2021, a larger contingent of AIME leadership and representatives from across the Member Societies will install a plaque at the site of AIME's 2nd meeting in August 1871, Lehigh University in Bethlehem, PA, depicting strong ties between the two entities at the beginning of their legacies. Festivities will include history talks, a gala dinner, and industry-related field trips in the local area.
Customized celebrations at Member Society annual conferences beginning October 2020 through 2022, due to the pandemic, will include:
historical articles
special keynote speakers
cake and champagne toasts
commemorative gifts
Check back for updates to this webpage throughout the upcoming year of celebration. If you have questions or would like to be notified of future updates, please contact AIME Executive Director, Michele Lawrie-Munro, at lawriemunro@aimehq.org.
American Institute of Mining, Metallurgical & Petroleum Engineers (AIME)
Founded in 1871 by 22 mining engineers in Wilkes-Barre, Pennsylvania. AIME was one of the first national engineering societies established in the United States, and, along with ASCE (civil), ASME (mechanical), IEEE (electrical), and AIChE (chemical), it is known as an Engineering Founder Society. Together, the engineering Founder Societies form the United Engineering Foundation (UEF).
When
Saturday, October 02 - 04, 2021
Add this to my calendar
Outlook
GOOGLE
Yahoo
iCal