International Iron Metallics Association (iima)
Biannual Members Meeting
Event Details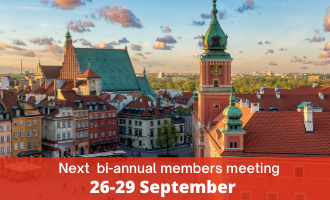 The intention is to hold the meeting in-person in Warsaw, Poland. However, a full decision will be taken in June on the basis of the global situation and the best solution for all members as to whether to proceed in-person, as a virtual event or as a combination of the two.
International Iron Metallics Association (iima)
IIMA is dedicated to those involved in the ore-based metallics value chain - raw material supply, production and transformation, trading and distribution, transportation and logistics, technology and equipment.
When
Sunday, September 26 - 29, 2021
Add this to my calendar
Outlook
GOOGLE
Yahoo
iCal