Cooper Equipment
Excavator Operator Safety
Event Details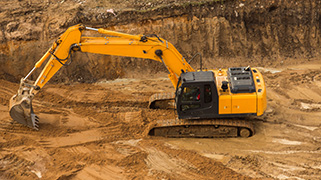 An Canada-Compliant Training Class Online for Excavators (Trackhoes). Reusable, Customizable, and I-CAB Recognized. This course satisfies Canada's requirements for the classroom portion of operator safety training. This class covers an introduction to the equipment, a section on anatomy, stability, maintenance and inspections, hazards, safe operation, forks, attachments, and more.
I-CAB RECOGNIZED COURSE
This content developer is recognized by the International Competency Assessment Board (I-CAB) for their subject matter expertise in this subject matter and is listed as a competency development resource for I-CAB assessment participants.
COURSE TOPICS
Introduction
Anatomy
Stability
Operation
Hazards
Conclusion
ONLINE COURSE DURATION
Approximately 60 minutes
PASS MARK
Testing conducted throughout this online course is designed to reinforce the information presented. A mark of 80% must be achieved in order to receive a certificate of completion. Participants are able to repeat the course twice if the pass mark is not achieved.
CERTIFICATE OF COMPLETION
Upon successful completion of this online course, a certificate of completion will be available for download and printing.
UNIVERSALLY COMPATIBLE
This course was created using standards that will allow playback on most Internet-capable devices with standard web browsing capabilities including Apple's iTouch, iPad, and iPhone, as well as most other smart phones and tablets including those with Android and Windows operating systems.
Cooper Equipment
Cooper Equipment Rentals Ltd. is a full-service construction equipment rental company, servicing contractors across Canada. We specialize in the rental of compact, aerial and heavy construction equipment while providing a wide range of supplies, along with unparalleled service and support.
When
June 21, 2021 - June 21, 2025
Add this to my calendar
Outlook
GOOGLE
Yahoo
iCal