Canadian Institute of Mining
CIM Toronto Member Exclusive Webinar with Gary Agnew
Event Details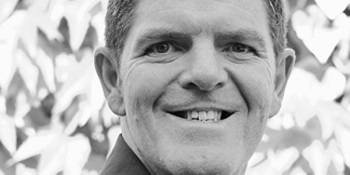 Gary Agnew from Ideon Technologies will be speaking on Transforming Subsurface Discovery with Cosmic-Ray Muons
About this Event
CIM Toronto Exclusive Webinar on "Transforming Subsurface Discovery with Cosmic-Ray Muons." with guest speaker Gary Agnew, Ideon Technologies - CEO and Co-Founder
Thursday September 17th, 2020 - 12:00 p.m. to 2 p.m. EDT
Transforming Subsurface Discovery with Cosmic-Ray Muons
Summary: An opportunity to understand how Canadian start-up Ideon Technologies are using cosmic-ray muons from the Earth's upper atmosphere to provide exploration geologists and mine operators x-ray-like visibility up to 1km beneath the Earth's surface. The discussion includes an overview of how the technology works, field trials to date, and the plan to deliver the world's first muon bore-hole detector in 2021.
Gary Agnew, Ideon Technologies - CEO and Co-Founder
Gary Agnew is CEO and Co-founder of Vancouver-based cosmic-ray muon tomography pioneer Ideon Technologies. Since joining Ideon in March 2020, he has secured $2m in external funding and set a strong global growth trajectory. Gary is a global executive, with 25+ years in industrial B2B markets, developing and commercializing innovative new products and solutions while building teams that deliver extraordinary results. Prior to joining Ideon, Gary founded the global digital division at Finning International Inc., scaling revenue to $500M in 3 years, delivering profitability in less than 24 months.
Web link to the webinar will be emailed to registrants the morning of September 17th.
Note: If you are not a current CIM Toronto branch member (which is a separate membership from CIM National), please go to http://www.cim.org and login and then go to https://store.cim.org/en/central-district and scroll down to the bottom of the page and add Toronto to your cart.
Canadian Institute of Mining
The Canadian Institute of Mining, Metallurgy and Petroleum is the leading not-for-profit technical society of professionals in the Canadian minerals, metals, materials and energy industries. With over 120 years of history and more than 10,000 members nationally and internationally, being a member has its benefits.
When
Thursday, September 17, 2020
Add this to my calendar
Outlook
GOOGLE
Yahoo
iCal