Canadian Institute of Mining
GMG-CIM Forum
Event Details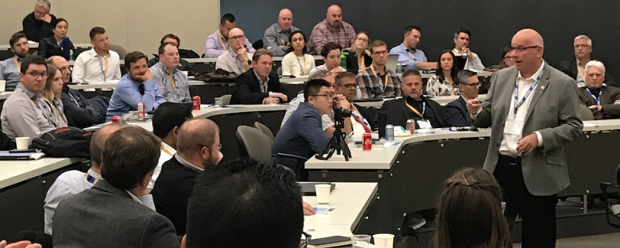 In 2020, we're addressing the narrative. Staying true to our goal of facilitating global collaboration, under the theme of Building a Better Future, our 2020 forum series will address many of today's burning issues that are impacting the mining industry while solving common challenges that continue to prevent major progress.
Our forums, held around the globe, feature experts from inside and outside mining that we bring together to learn from each other's successes and failures. The forums are a great opportunity to tap into this diverse pool of knowledge and experience.
By working together, we eliminate the roadblocks preventing the industry from achieving progress on a global scale on key aspects such as automation, interoperability, artificial intelligence, data, cybersecurity, electrification and blockchain.
Together, let's redefine what mining means to society. This is an industry revolution – will you be a part of it?
Venue
University of Alberta,
Pat D Daniel/Enbridge Engineering Conference Room (8-207) and 8A-222 East Mezzanine,
9th floor, Donadeo Innovation Centre for Engineering 9211 116 Street,
Edmonton,
Alberta,
Canada
Canadian Institute of Mining
The Canadian Institute of Mining, Metallurgy and Petroleum is the leading not-for-profit technical society of professionals in the Canadian minerals, metals, materials and energy industries. With over 120 years of history and more than 10,000 members nationally and internationally, being a member has its benefits.
When
Wednesday, October 14 and 15, 2020
Add this to my calendar
Outlook
GOOGLE
Yahoo
iCal