National Mining Association (NMA)
MINExpo INTERNATIONAL
Event Details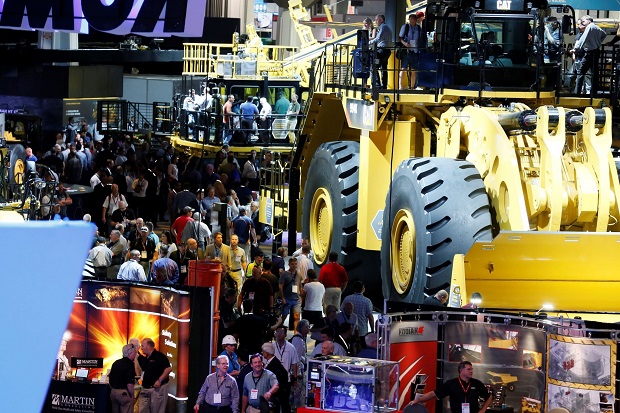 With YOUR safety our primary goal, MINExpo INTERNATIONAL® will be IN PERSON September 13-15, 2021
MINExpo INTERNATIONAL®, the world's preeminent showcase of mining equipment, services and technologies, will be held at the Las Vegas Convention Center on September 13-15, 2021.
The show will be IN PERSON and will follow all safety guidelines from the CDC, state and local authorities, and the Las Vegas Convention Center.
Exhibit at MINExpo
Exhibit space sales already are underway… so if you are planning to exhibit, or even thinking about it, NOW IS THE TIME TO ACT!
Currently, over 1,100 exhibitors will be at the show, occupying more than 660,000 net square feet of exhibit space
Research indicates that 90 percent of MINExpo® attendees have buying experience
MINExpo® is the ONLY mining industry show most attendees attend, providing an outstanding opportunity for global networking among the world's leading mining experts
We are planning for an exciting, informative, educational and productive show that will put on display the world's most progressive mining equipment and technologies. We hope you will be there.
If you have any questions, please contact minexpo@nma.org
National Mining Association (NMA)
The National Mining Association (NMA) is U.S. mining's advocate in Washington, D.C. and beyond. NMA is the only national trade organization that represents the interests of mining before Congress, the administration, federal agencies, the judiciary and the media—providing a clear voice for U.S. mining.
When
Monday, September 13 - 15, 2021
Add this to my calendar
Outlook
GOOGLE
Yahoo
iCal