SMC
International Powder and Bulk Solids
Event Details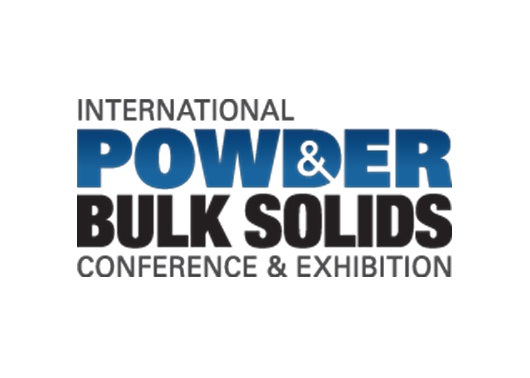 The #1 Processing Event in North America
The International Powder & Bulk Solids Conference & Exhibition, also known as "The Powder Show", is the only event in the western hemisphere bringing together the powder & bulk solids handling and dry processing sector – the community of OEMs, process engineers, and executives whose activity accounts for 70% of the manufacturing lifecycle of every product on earth.
For nearly forty years, the Powder Show has been the one-stop-shop for equipment, expertise, and education for the powder and bulk processing community..
We invite you to join us this August 24 – 26 in Rosemont, IL — just outside of Chicago — to share ideas, innovations, and products, and engage with industry professionals and suppliers at North America's largest powder and bulk solids technology event. Connect with product experts on the show floor who can help you sharpen your competitive edge—whether you work in the food, pharma, metals, or personal care industries—and attend the two-day conference to get the expert-led technical training you need to support your business and advance your career.
Expo
Discover and demo the latest products, technology, and solutions from more than 350 suppliers.
Conference
Learn how to build your manufacturing process and keep it running safely and profitably.
Exhibit
Connect with 3,000+ processing professionals and decision makers seeking your products and solutions.
Who Can Benefit From The Powder Show
Engineers and executives who are responsible for manufacturing processes in a diverse range of industries attend The Powder Show to get the strategic insight and technical know-how they need to keep their businesses competitive, compliant, and profitable, and to explore the equipment and technologies they need to build new processes or improve existing ones.
ROLES
Executive Managers & Plant Owners
Senior Manufacturing & Production Engineers
Facility Maintenance Managers
Process Improvement Managers
Process Engineers
Safety Engineers
Plant Operations & Maintenance Engineers
INDUSTRIES
Agriculture
Food & Beverage
Plastics, Chemicals and Coatings
Pharmaceuticals & CPGs
Building Materials
Animal Feeds & Pet Food
Energy
Aerospace
Venue Information
Donald E. Stephens Convention Center
5555 N. River Road
Rosemont (Chicago), IL 60018
Conference:
Tuesday–August 24, 2021 | 9 a.m.–5 p.m.
Wednesday–August 25, 2021 | 9 a.m.–5 p.m.
Expo:
Tuesday–August 24, 2021 | 9 a.m.–4 p.m.
Wednesday–August 25, 2021 | 9 a.m.–4 p.m.
Thursday–August 26, 2021 | 9 a.m.–3 p.m.
SMC
SMC Corporation of America is a part of a global organization that supports our customers in every industrialized country and is the U.S. subsidiary of SMC Corporation based in Japan. Since its establishment, SMC has been a leader in pneumatic technology, providing industry with technology and products to support automation based on the guiding principle of "contributing to automation labor savings in industry." Over the past 50+ years, SMC's products have become established as a recognized international brand through sales, technical, supply and after sale services in world markets. Sales have grown to achieve a 30% global market share.
When
Tuesday, August 24 - 26, 2021
Add this to my calendar
Outlook
GOOGLE
Yahoo
iCal