Albarrie Environmental Services Limited
World of Asphalt 2022
Event Details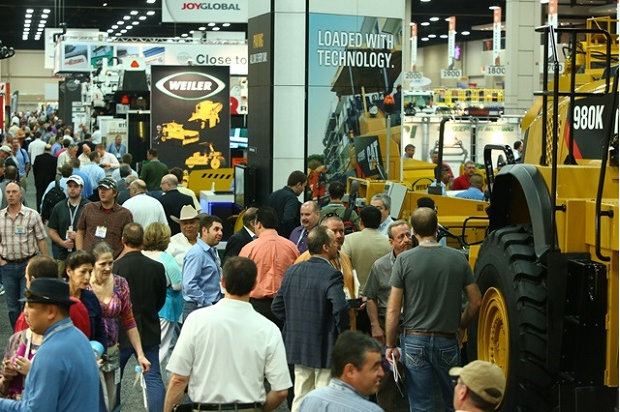 World of Asphalt is the leading asphalt trade show and conference. Industry manufacturers and service providers in the aggregate, asphalt, pavement maintenance, and traffic safety industry sectors come together to showcase their latest products and technologies.
500 Exhibitors
150 Education Sessions
Co-Located with AGG1
AGG1 CO-LOCATION
We are proud to partner with the AGG1 Aggregates Academy & Expo, the aggregate industry's leading exposition and educational resource.
NEXT SHOW
The next show will be held March 29-31, 2022, in Nashville, Tennessee
World of Asphalt and AGG1 is held every year except for when CONEXPO-CON/AGG is held
ATTEND THE LEADING ASPHALT TRADE SHOW
World of Asphalt is the main event for the industry to compare equipment, discuss business objectives and make connections for future job site needs. Construction contractors, producers, dealers, distributors, public sectors, and all guests are welcomed to the show.
TOP REASONS TO ATTEND:
Compare equipment from 500 exhibitors
Develop your team with 150 education sessions
Talk business challenges with peers and equipment manufacturers
NEW ATTENDEE TIPS
Talk to your boss about attending to get time off scheduled
Register early to save money on your show admission
Book through our hotel block for the best rates and locations in the city
Plan the exhibitors you want to see based on current and future job site needs
Collect your team's fleet questions for technical advice from the people who make the machines
Bring comfortable shoes to explore the exhibit hall and to enjoy the city afterward
WHY EXHIBIT AT WORLD OF ASPHALT?
As an exhibitor at World of Asphalt, your return on investment is our main priority. We've come up with cost-effective options that will leave you with industry connections, new prospects, and much more.
Members of AEM, NAPA, and NSSGA receive discounted space rates available only to members of these associations.
You will have direct access to over 9,000 attendees on the show floor.
As an exhibitor, there are FREE marketing opportunities such as postcards, emails, and promo codes to get the word out to your qualified prospects about your latest products, technologies, or services, as well as a social media toolkit which includes pre-drafted posts for social media.
ADVANCE YOUR COMPANY'S COMPETITIVENESS AND GOALS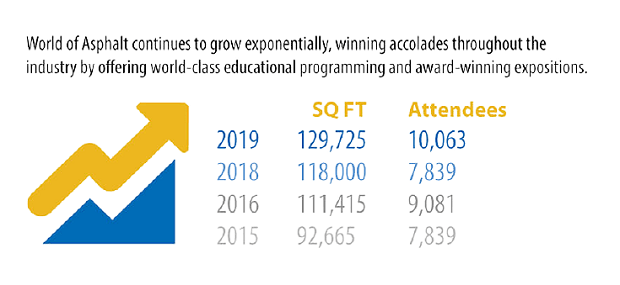 WHO ATTENDS WORLD OF ASPHALT?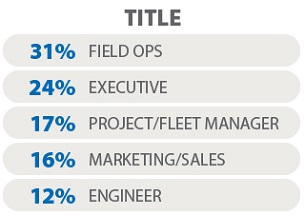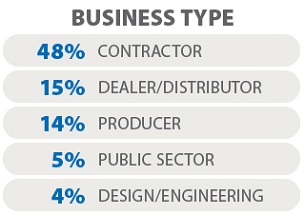 79%
of exhibitors agreed the show was valuable to their business
95%
of attendees rated World of Asphalt as Good to Excellent.
6 IN 10
attendees have a role in purchasing decisions.
OVER 50%
Over half of all attendees plan to purchase as a result of attending
World of Asphalt is also here to support your business and your booth. For more information, reach out to your Account Representative today or via email at sales@worldofasphalt.com.
Albarrie Environmental Services Limited
Albarrie Canada Limited is a leading North American textile manufacturer specializing in the production of technical needlepunch felts for industrial applications.
When
Tuesday, March 29 - 31, 2022
Add this to my calendar
Outlook
GOOGLE
Yahoo
iCal