Rajant Corporation
Xponential 2021
Event Details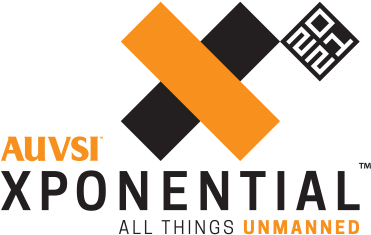 Join a community of end users, technologists and policymakers working together to write the next chapter of autonomous innovation and assure its safe and seamless integration into everyday life. XPONENTIAL 2021 is a reimagined hybrid experience offering fresh insight across the full spectrum of unmanned innovation, from AI, to sensors, to cybersecurity. It's more than an in-person gathering or a virtual event. It's the best of both worlds.
FIND NEW SOLUTIONSIN UNEXPECTED PLACES
From energy to transportation, construction to defense, and so many more opportunities for cross-market networking, AUVSI XPONENTIAL is the place to join the unmanned systems community including users, technologists and policymakers to collaborate on ideas, share lessons learned and build new partnerships.
HUMAN PROGRESS IS SHAPED BY THOSE WHO ARE BOLD ENOUGH TO TAKE IT INTO THEIR OWN HANDS
XPONENTIAL exists to help you separate the signal from the noise and write the next chapter of automated innovation with clarity and confidence.
Powered by the global reach of AUVSI, XPONENTIAL is the only gathering for leaders and end users in every industry to share use cases, experience new technology, strike up new partnerships, and solve real problems.
TWO EVENTS IN ONE
Our community has been working for decades to reimagine the way humans work and live. Now, in the face of a global pandemic, we're reimagining our event as a two-part experience to provide fresh insight and connections.
From now until September 10, join us online for an immersive virtual experience, featuring on-demand keynotes, 100+ education sessions, and networking modules all designed to help you find your next aha moment. Explore the content at your pace and find all of the latest insights in one place.
In August, we'll welcome you to Atlanta where you'll see the latest technologies in person and meet new partners to accelerate your work — all designed with your health and safety in mind. You'll also access new keynotes, educational sessions, and safely-facilitated networking opportunities.
HUMAN CONNECTION TO DRIVE UNMANNED INNOVATION
The greatest breakthroughs don't appear out of thin air. XPONENTIAL offers opportunities to build and problem-solve with thousands of leading experts across markets and domains, so you can discover inspiration in the unexpected. From online conversations with peers on the other side of the globe to high-tech demos in the XPO Hall, personal relationships are at the heart of the experience.
FLEXIBLE ATTENDANCE FOR UNCERTAIN TIMES
We spent more than a year designing the safest possible experience for XPONENTIAL attendees, but we understand that not everyone is comfortable joining in-person gatherings. Our hybrid experience includes on-demand-only registration options so our whole community can benefit from cutting-edge science and collaboration.
WHAT TO EXPECT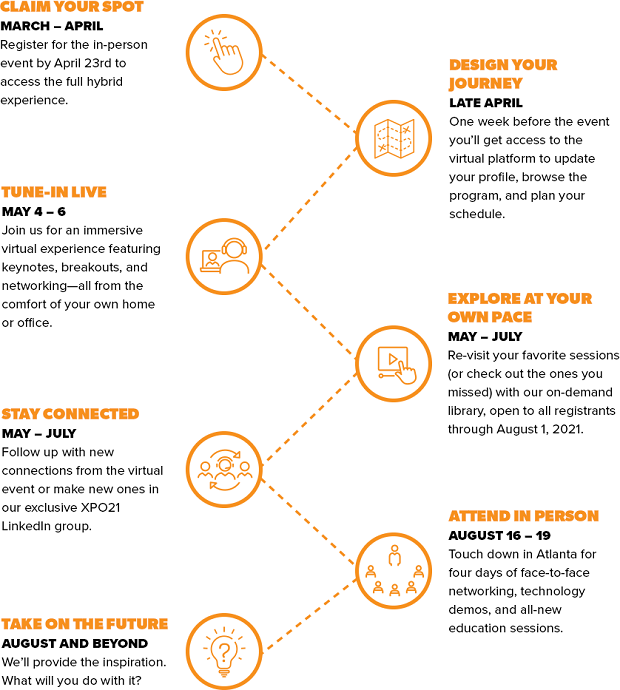 Rajant Corporation
Rajant frees all network elements to move, interconnect, and intelligently adapt to change – instantly and without outside intervention – so you can keep mission-critical operations moving.
When
Monday, August 16 - 19, 2021
Add this to my calendar
Outlook
GOOGLE
Yahoo
iCal