Taurus Drilling
Our Team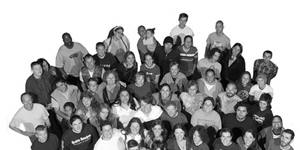 Roger Breau - General Manager - Canadian Division
Roger, a Certified Professional Engineer (Ontario), has more than 30 years of global underground mining experience. He's managed a 150 person international contracting division, and has worked as a manager for a major international operation focused on longhole percussive drilling for the past 15 years.

Roger holds a B.S. in Mining Engineering (Honors) from Michigan Technological University, and graduated as a Mining Engineering Technologist from Haileybury School of Mines. His global experience, specialized knowledge of percussive drilling, and exceptional educational background make Roger one of Taurus Drilling's principal assets.

 
Pat Bamford - General Manager - United States Division
With more than 20 years of underground drilling and management operations experience (both percussive and coring), Pat has helped build a 135+ man drilling operation, and has successfully managed day-to- day operations at sites throughout the Western U.S. and Latin America.

As a Mine Safety and Health Administration (MSHA) certified trainer, Pat's developed effective health and safety programs and created organizational cultures that led to years of safe operations.

 
James Kirkey - Operations Manager
James has over 15 years of underground drilling experience in, coring, percussive ITH, and top hammer. James has been involved in supervision and training of new employees for the last 10 years. He has worked in several mining properties across Ontario and has developed good working relationships with all. James has been involved in the growth of Taurus Drilling from day 1 and will continue to be a key role in our growth.



Kevin Slemko - Operations Manager – USA/Mexico Divisions
Kevin has over 20 year's contract mining experience, working in 18 different mining properties. For 16 of these years Kevin has focused on longhole drilling across the USA, Canada and Mexico, including supervision and management positions. Kevin has led many unique drilling applications including Dewatering Projects drilling over 1000ft holes. He developed a number of procedures, policies and drilling tools which improved safety and productivity. He has an extensive background and knowledge in being a team leader.



Brian Tylko - Technical Services Manager
Brian graduated from Laurentian University as a Mine Engineer (B.Eng). He has a vast knowledge about many different aspects of the mine environment including development planning and scheduling, project management, production scheduling, design, and execution, underground surveying, and ventilation. He is a key player within our team providing technical support to our clients.

 
Rocky McLellan, Safety Manager - United States Division
Rocky has been working in the mining industry for 10 years in both US and Canada and has been a part of Taurus' growth from the start. His knowledge of Health and safety standards from both countries has allowed our business to develop safety values and training techniques that maintains our strong approach to a "zero harm" work environment. As an MSHA certified instructor, Rocky has supervised and trained employees to focus on maintaining a high level of expertise and an exceptional level of safety, health and environmental standards while keeping Taurus Browz and MSHA compliant.


Joanne Cyr - Administrative Assistant
Fluently bilingual in French and English and with more than 15 years of successful experience in an office environment including: Office Administration & Support, Accounting & Financial reporting, Systems Automation, Bookkeeping, Customer Service & support and over 15 years of working in the mining industry, Joanne is a great asset to this company.


Carol Rancourt - Financial Analyst
Carol has 14 years of experience in the mining industry. She has an extensive background in accounting and finance and an excellent understanding of the industry specific financial aspects. Carol is responsible for the preparation and analysis of financial statements along with the everyday functions associated with accounting. She is also fluently bilingual in both French and English. Carol plays a very key role in the success of Taurus Drilling Services.
Source: http://www.taurusds.com/our_team.html