Moreau
Industrial Mechanics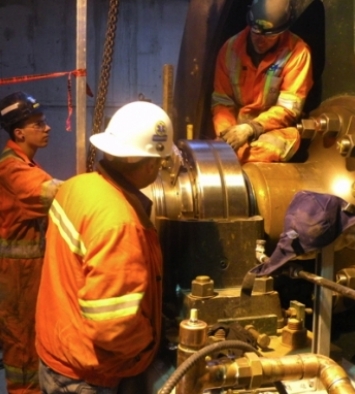 Industrial mechanics involves factory-based or on-site installation of machinery and equipment, as well as its regular or periodic maintenance and repair.
The key tasks of industrial mechanics are as follows: installation and maintenance of machinery and equipment; diagnosis of mechanical problems; repairs; reading plans and diagrams; installation, alignment, dismantling and moving of stationary industrial machinery and equipment; operating lifting devices in order to install, assemble and repair machines and parts; adjusting, repairing and replacing parts; cleaning, lubrication and maintenance of machines; building foundations used to support the machinery; assembling of machinery and equipment.
This trade requires a good understanding of general building and manufacturing processes, as well as the ability to perform tests on machinery and equipment to ensure that it meets current installation and operating standards.
Source: http://www.moreau.ca/en/trades/industrial-mechanics