Moreau
Industrial Piping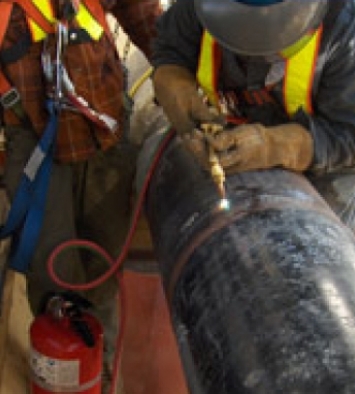 Industrial piping services mainly involve the installation of pressure piping and the design of pipes in accordance with a given plan. Work is generally done on site.
The key tasks of industrial pipefitters are as follows: cutting metal or plastic pipes based on plans; assembling pipes and prefabricated accessories (bends, flanges, valves, etc.); assembling parts according to a general plan; and performing tests (pressure tests, leak tests, etc.).
Industrial pipefitters may need to drill into the ground or walls in order to create an opening for the pipes. They must be able to produce a wide variety of alloys and installations, and may be required to work at heights to access hard-to-reach surfaces.
This trade requires individual protective equipment (helmet, harness, steel-toe boots, etc.).
Source: http://www.moreau.ca/en/trades/industrial-piping