Aquatech
Aquatech Installs a Successfull Temporary Sanitary Force Main Bypass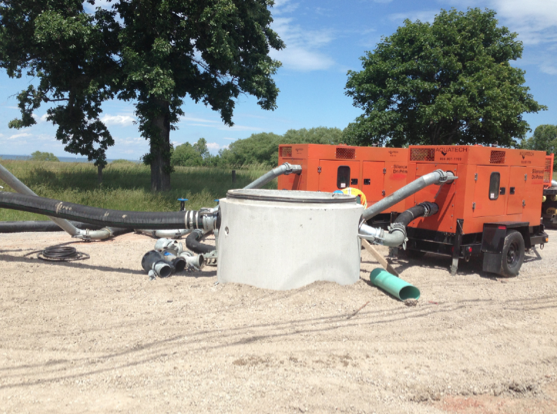 Reason for Job: Temporarily bypass existing sanitary force main to facilitate sewer realignment, that would allow for a new residential development.
Project Challenges: The existing pump station was roughly a kilometer away, so a method had to be engineered that would provide sufficient storage and sump area to safely and effectively bypass the effluent.
Aquatech's Solution: Aquatech engineered and recommended an over sized, above ground manhole. The manhole came equipped with a storage compartment and multiple automated pumps, creating a temporary pump station for the bypass. The temporary pump station and sewer bypass successfully conveyed the flows and allowed for the new development to commence.
Source: http://aquatechpumpandpower.com/news_detail.php?2013-08-02-00-00-00-42
Accounting Clerk Maple Branch
The Accounting Clerk is a member of the Aquatech team that will oversee the finances, payment and payroll of the accounting department.
Sales Administrator Maple Branch
The Sales Administrator is a member of the Pump and Power Team who is responsible for expanding the sale and rental of AQUATECH's pumping fleet by supporting the technical sales representative(s).
Junior Engineer Project Coordinator
The Junior Engineer / Project Coordinator will work closely with senior staff and as part of a team will be involved in the design, development and implementation of groundwater control and treatment systems.